Dancing on the grave of Flash
'Do you hear the people sing?' To borrow a line from "Les Miserables," that chorus is the jubilation of Internet citizens worldwide that Adobe Flash is, for all intents and purposes, dead.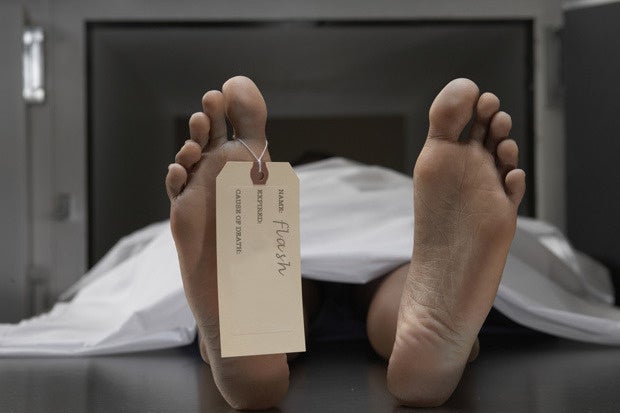 I'll be honest. I hate Flash. I loathe Flash. I abhor Flash. And these are educated feelings. Flash is tremendously insecure, has no way of managing updates across a fleet of computers, is needlessly inefficient, chews up battery life, is as proprietary and closed a system as they come in an era where we have rich and stable open Web standards, and in general is a tax on the Web experience. I could not be happier to see Flash go.
Opinions vary about exactly when Flash died. A minor but vocal group, consisting largely of Web advertisers, still says it's alive. (Think again, folks.) Some attribute the final nail in Flash's coffin to the decision by video giant YouTube in September to stop delivering video content to users of modern browsers with Flash and instead use the cross-platform open standard HTML5. (YouTube had to wait until better buffering technology arrived in the HTML 5 standard so that the provider could switch bit rates for streaming video on demand for less buffering as the traffic shape required.) Others say it's when Google disabled Flash-based advertising in Chrome and developed a tool that let AdWords, its advertising platform, automatically convert advertisements created in Flash to HTML5 on the fly.
Still others say Flash was doomed as soon as the iPhone was launched even way back in 2007 without support for the Flash runtime, support that was never added as even Steve Jobs himself decried Flash on Apple devices in his open letter in 2010. "The avalanche of media outlets offering their content for Apple's mobile devices demonstrates that Flash is no longer necessary to watch video or consume any kind of Web content," writes Jobs in his letter, casually called "Thoughts on Flash." "And the 250,000 apps on Apple's App Store proves that Flash isn't necessary for tens of thousands of developers to create graphically rich applications, including games. New open standards created in the mobile era, such as HTML5, will win on mobile devices (and PCs too)."
Other says various security holes, one or another or still another, were its final demise.
Regardless, there are few defenders of Flash's future left and many staunch supporters of open Web standards and HTML5 such that the latter has become the de facto way of delivering multimedia experiences on essentially any device.
I see a few key reasons behind why Flash is moribund, which, taken together, could prove incredibly instructive for the Internet and the industry as a whole.
Flash was an insecure protocol that collapsed under the weight of its own patches.
Rarely did two consecutive months go by without a serious or critical severity zero-day vulnerability having been discovered with Flash. Given Flash's at one time massive installed base, such vulnerabilities and their eventual exploits essentially made vast swaths of the Internet sitting ducks. Even if Adobe was able to patch most of these vulnerabilities – and that was not always the case, either in a timely manner or at all – users' lax behavior about updating their own machines plus IT departments' growing frustration with Adobe updates left many machines unprotected even after updates that mitigated these vulnerabilities were made generally available.