9 inexpensive ways to get your new business noticed online
Small business, marketing and social media experts share their top tips for how new businesses can attract followers and drive traffic to their business without spending a lot of money.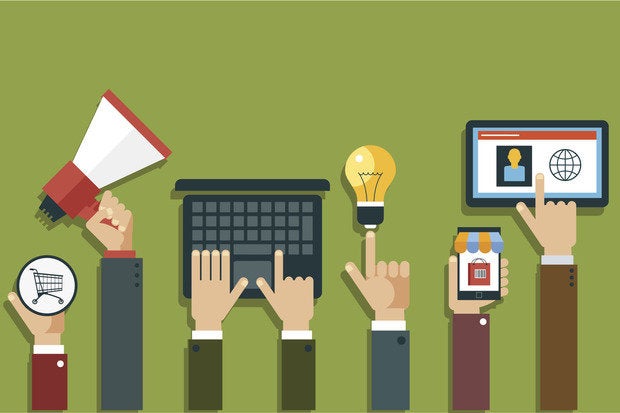 Credit: Thinkstock
Congratulations on launching your startup business. The only problem is, no one knows about it. So how do you get the word out online, without having to spend thousands of dollars on advertising or PR, or buying Facebook or Twitter followers?
Dozens of small business owners and social media, SEO and marketing experts share their nine top tips for how new businesses can get noticed online, without having to spend a lot of money.
1. Establish profiles on the major social media sites (Facebook, Twitter, Google+, Pinterest). Before launching any social campaigns, take time to figure out which social media site or sites your target customers frequent. Then set up pages or profiles on those sites -- and post content regularly, at least once a week. To centrally manage your social media posting, consider using a service such as Hootsuite.
2. Create fresh, shareable content. "Business blogs are the most cost effective way to boost your organic traffic," says Lisa Chu, owner, Black N Bianco Children's Formal Wear. "Google loves original and valuable content. By [creating] informative articles, not only will Google reward your site, but people will organically start sharing your blog posts. [Just] remember: Write for your target audience not for Google."
"Create interesting videos [and graphics with your target audience in mind] and share them across all of your social media profiles," suggests Hannah Diamond, marketing coordinator, UrbanGirl Office Supply. "Offer something fresh and unique [that speaks] to your company," without it coming across as an ad.
Finally, "make it easy for your followers to share your content," says Melissa Johnson, content editor for Affilorama, an affiliate marketing training portal. "Make sure that people can follow you on Facebook or Twitter [or Pinterest] directly from your site [by including hot-linked buttons to your social media pages], and add buttons so that they can share your content and products on Facebook, Twitter, Pinterest, Google+, StumbleUpon, [Reddit] and other networks." The easier it is to share content, the more people will share it.
3. Ask friends, family members and employees to get the word out -- and reward referrals. Even if you don't have many (or any) followers on Facebook, Twitter, Pinterest or Instagram, chances are some of your friends or family members or your employees do. Ask them to follow you/your new business on social media sites and spread the word. Better yet, reward people for sharing links to your site or products by offering them referral discounts, say 10 percent off their first or next purchase, or a freebie.
4. Offer influencers/bloggers free product(s) in exchange for mentions and/or reviews. "When you first start your business, it can be difficult to direct traffic to your site," notes Chu. "A simple way to start a buzz around your product and website is to send out free samples to influential bloggers. Most bloggers will be happy to take your free sample and review it on their blog," she says. "Once the review goes up, there will be a link directly to your site. That link will give you a nice SEO boost on search engines" and will drive traffic to your site.