8 secrets to super-productive telecommuting
Telecommuting sounds like a dream come true, but it takes effort to stay productive and motivated. Here's how to work from home the right way.
One major complaint about home workers is that employers lose control over the data they access. Do you leave the next quarter's cash-flow statement open on your laptop at Starbucks while you grab a latte? One solution is to leave data on the servers at the office, and access it remotely. Of course, security challenges take a different direction here: How do you maintain a secure connection between home and office?
One of the most effective approaches is to use a virtual private network. Complex and difficult to set up in bygone days, VPNs now provide a secure Web tunnel for even the smallest business. VPNs exist in hardware and software versions for both PCs and smartphones. You'll need to work with your employer to configure a VPN, but setup is generally a matter of selecting options via a simple Web-based interface.
If work takes you away from home--and your company doesn't already use something like Google Drive or Microsoft SkyDrive--consider using Dropbox, Box, or Evernote to store files within arm's reach of any PC. Snagging a document from these services is faster than jumping on VPN to access your office hard drive. Just make sure in advance that storing corporate data on such cloud-based services doesn't violate your company's security policies.
Make your presence known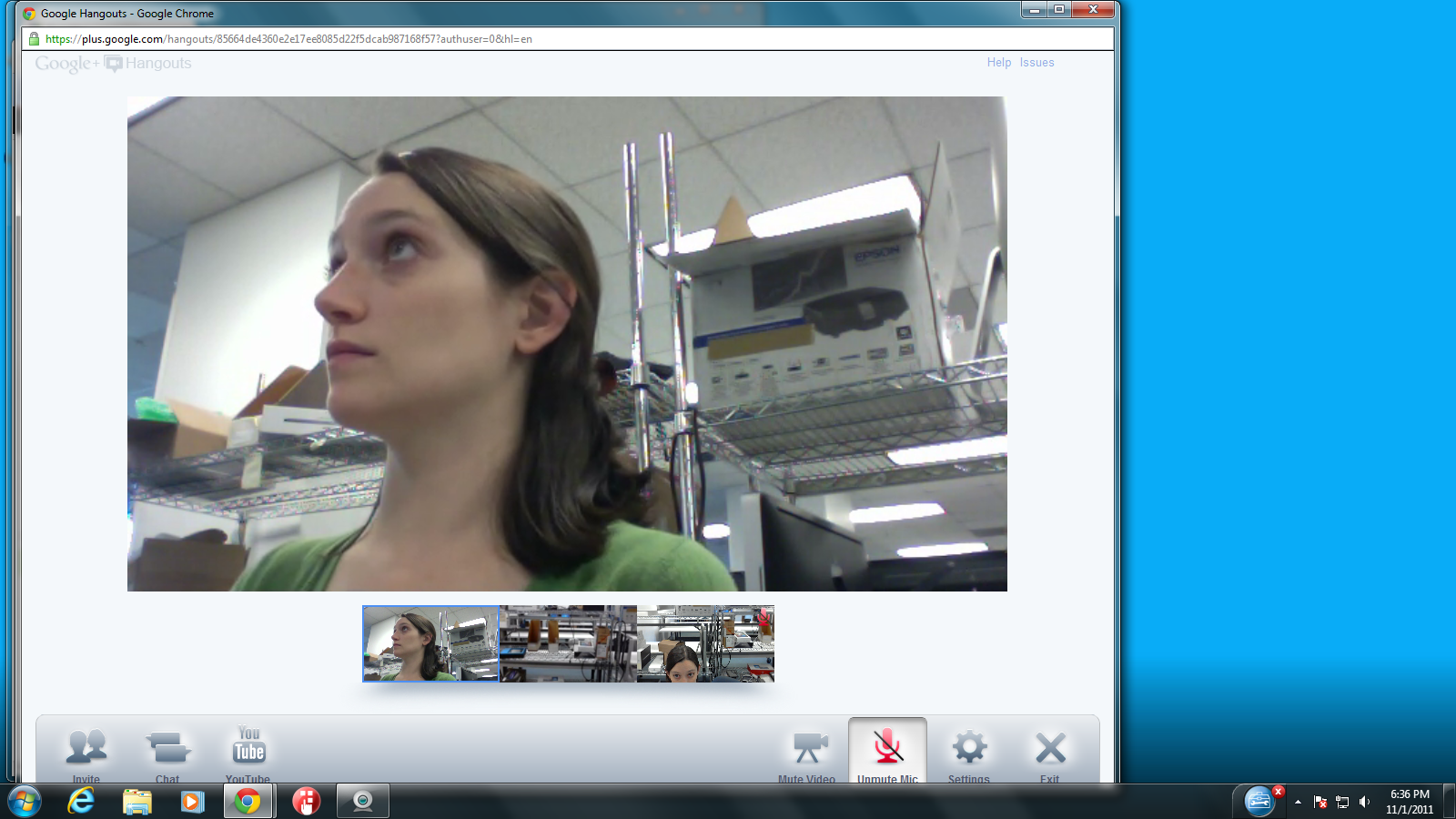 Google Hangouts gets a team face-to-face on screen
A colleague's suspicion that you're goofing off while working from home grows with every minute that passes before you return a phone call or email message. So keep a close eye on your inbox, and don't let calls spill into voicemail unless you're on another call already. You'll waste time retrieving messages, and aggravate staffers who would otherwise have simply yelled a question over the cubicle wall.
Instant Messaging ensures that coworkers can always reach you. Google Talk is popular for real-time communications, and it integrates with the Google Apps for Business suite. Microsoft's Office 365 packages for business offer chatting with the Lync client. If you work with colleagues or clients on various services, a multiprotocol system like Digsby or Trillian can save you from having to install and manage multiple applications. Just make sure that you set your out-of-office status appropriately and reply to incoming IMs promptly.
Skype is increasingly popular at workplaces with multiple offices and telecommuters. With Skype's Group Chat for paying users, or with a free service such as Imo.im, your team can converse in a virtual space. Videoconferencing tools such as WebEx and Adobe Connect offer the additional human element of face-to-face check-ins that plain text lacks; they also enable screen sharing, so you can show off exactly what's on your desktop.
Previous Page 1 2 3 4 Next Page