8 Black Friday iPhone apps to help you shop smarter
It's a jungle out there. Let these apps be your machete through every Black Friday ad, with built-in shopping lists and expert advice too.
Black Friday 2015 Deals by BuyVia
Here's a neat trick: If you are in the vicinity of a store that has a product you want, BuyVia's Black Friday 2015 Deals can alert you to local sales and online deals discovered by the app's personal shoppers.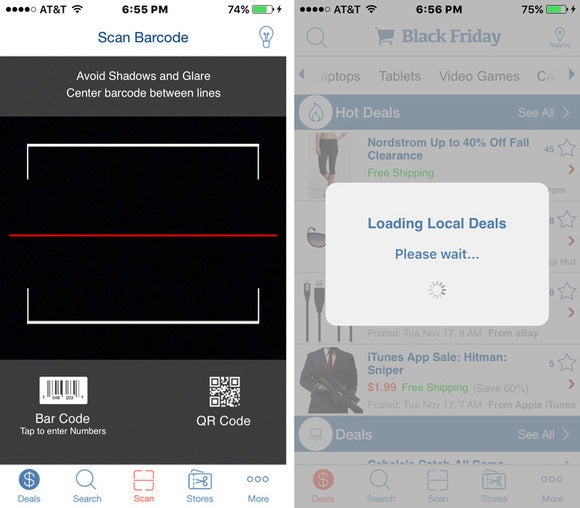 BuyVia's app is a smart one to take if you plan to shop in stores, because you can scan barcodes to see if that product is offered for less somewhere else—maybe online, maybe right across the mall.
First, select items you want or stores you like, and Black Friday 2015 Deals will automatically send personalized offers for Black Friday and every day. Set shopping alerts for a push notification or email when sales occur, or just compare prices. The app and website, powered by BuyVia, are linked in the cloud and can sync your online shopping information across devices. If you use the Local Store Shopping Alert feature to watch for local sales of a specific product, it will use your device's GPS to locate good deals. Scan UPC barcodes or QR codes to find the best prices or save items to your shopping list and share information via social media.
Black Friday 2015 by Slickdeals
Slickdeals, a 15-year-old, community-driven, deal-sharing website, hosts a year-round general shopping app, and a separate Black Friday 2015 app. Every deal is posted, rated, and reviewed by the community, which votes on the best deals, while the site's team of experts populate the homepage with the best offers based on votes and feedback.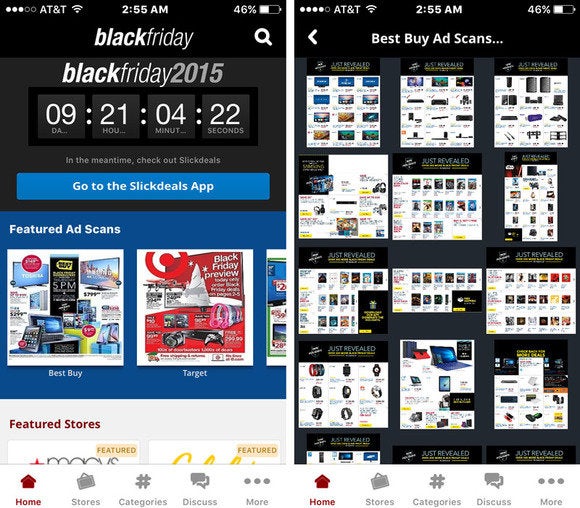 Slickdeals has some community features, like the discussion tabs where you can hopfully get some insight as to whether a particular deal is really worth the money.
Its Price Tracker utility, found on the website but not in the app, can still send alerts to your phone if an item you're watching drops in price, or shows up cheaper at a different store. It's a pity you can't start tracking products from directly in the app, and that you have to register for Slickdeals before you can do almost anything, including saving deals to your shopping list.
BFAds.net
The key phrase for BFAds is "plan ahead." BFAds combs the web for the latest Black Friday information and organizes it into an accessible search tool. The interactive ad scans are easy to read, and tapping a product takes you right to the specific shopping page.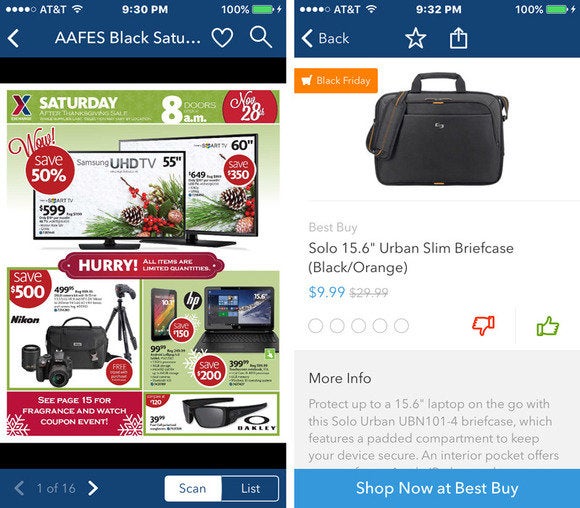 The BFAds app has hearts, stars, thumbs-up and -down, and ratings. That's not confusing at all.
Previous Page 1 2 3 4 Next Page