8 Black Friday iPhone apps to help you shop smarter
It's a jungle out there. Let these apps be your machete through every Black Friday ad, with built-in shopping lists and expert advice too.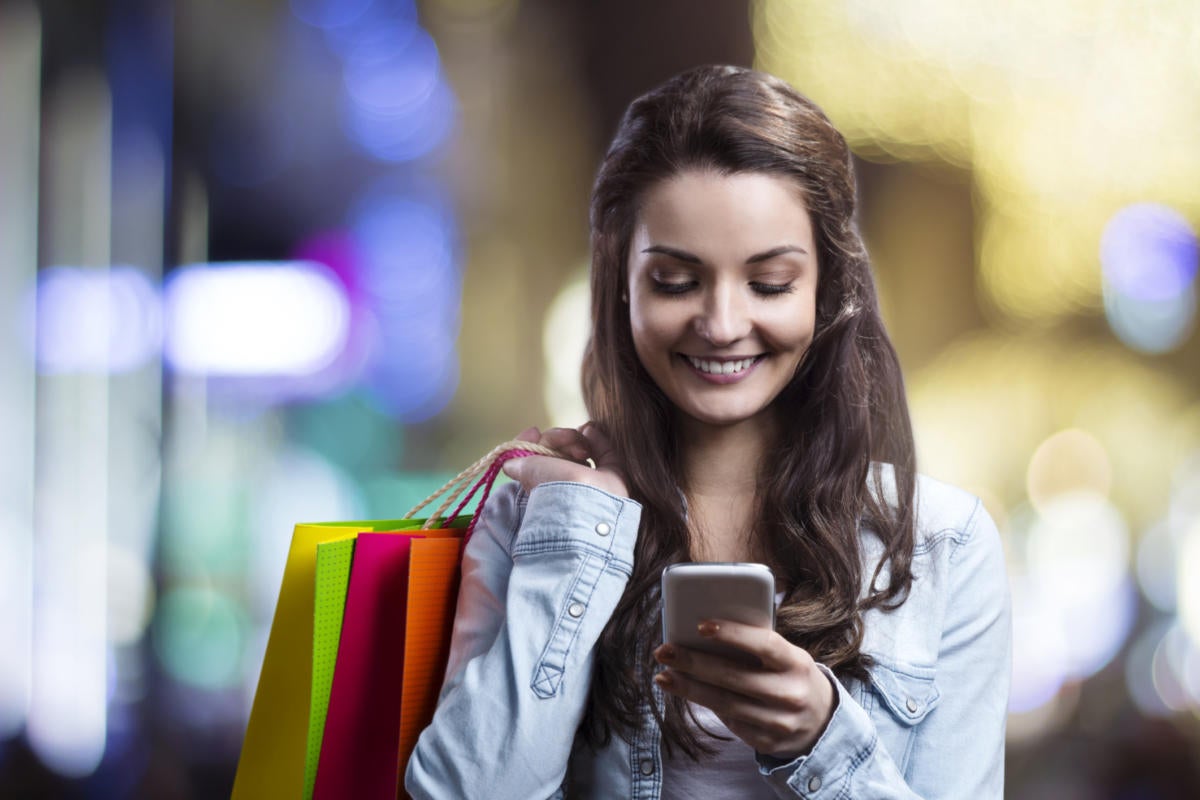 Credit: HalfPoint/Thinkstock
If you plan to shop on Black Friday, either in the comfort of your home or out in the crowded stores, you're probably scouring the web right now for ways to make every minute and dollar count. And if you're not, you should be.
Sure, you'll be bombarded by TV and radio ads, and the newspapers will be weighted down with screaming circulars, but that's the most chaotic and disorganized way to undertake the big spree. Even worse, it probably won't save as much money as you expect. You can do better, and these iPhone apps can help.
All of these free apps are run by hardcore merchandizing maniacs in conjunction with their companion websites. They maintain relationships with thousands of retailers and most leverage some social or community participation via Facebook and Twitter. Each app lets you choose to receive notifications and email to get you an inside track on the best deals, but most of them require you to register with the companion website to be able to use all the features, like saving items to your wish list.
Black Friday FM
The best Black Friday apps do not merely hawk scans of store circulars, they offer in-depth information and perspective to help you decide what to buy and when. Black Friday FM works with its website to provide shoppers a little more analysis as to how sales are constructed and how the stores are competing with each other, as well as what you won't find in the ads and why.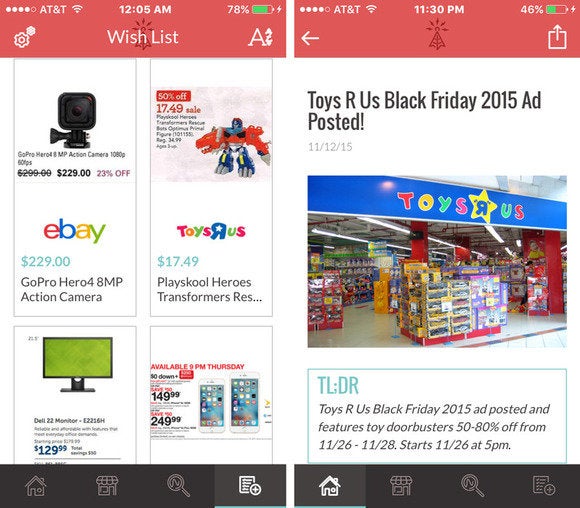 BlackFriday.fm's app includes a Wish List tab (left) and news posts whenever a new ad comes along (right).
The app's attractive, bright color theme serves up news and analysis alongside the latest Black Friday ads. It tracks and posts new pages of published ads and reports "leaked" ads and special shopping events. Tabs at the bottom of the interface let you search by store or merchandise category: as you spot items you like, tap to gather them into a wish list.
TGI Black Friday 2015
TGI Black Friday for iPhone and iPad partners with DealCatcher, an online community that helps shoppers search, sort, and share more than 10,000 deals and categories relating to the app's website. Its mission: To offer the most popular deals and freshest ads and coupons by store or shopping category.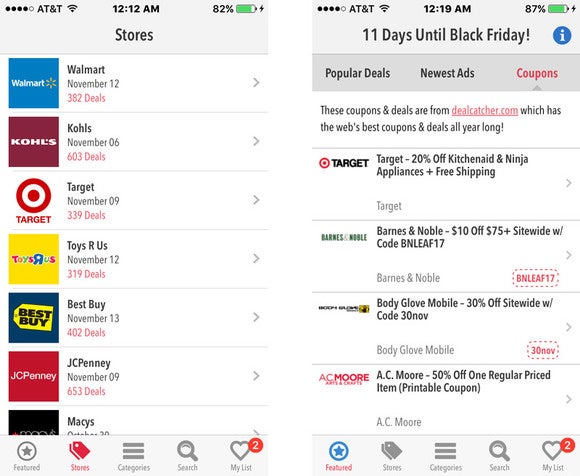 TGI Black Friday ups the ante with coupons and discount codes right in the Featured tab.
TGIBF aggregates coupons from Groupon as well as Target, Barnes & Noble, Best Buy, and Amazon and links them to purchase pages and display ads before they appear in your local newspaper. Coupons (both electronic and printable) give you immediate savings. The app sorts items by price or popularity and lets you save your favorites to a personalized list. In addition to instant notifications of new ad postings, it encourages you to share the best deals with friends and family and compare online prices.