14 email marketing mistakes to avoid
Email marketers and small business owners share their tips on how to decrease the likelihood of your emails being immediately deleted by prospective and existing customers.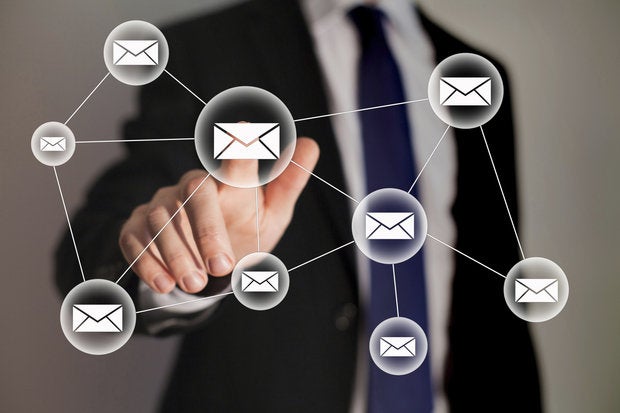 Despite the rise of social media and texting, email marketing is still an effective way to reach prospective and existing customers. But if you want your email to stand out in the inbox, and not wind up in the trash, avoid making these 14 email marketing mistakes.
Mistake No. 1: Not optimising your emails for different platforms and mobile devices.
"Outlook, Gmail, Yahoo, etc., all display emails slightly differently, and all look different on desktop vs. mobile," notes Nate Kristy, vice president, marketing, Automational. "Do you know how your email template will respond to the variety of devices and browsers with which it could be opened? Most marketing automation tools will allow you to preview your message on different sized screens and make sure everything appears as intended. [Just] be sure you are using this feature. You should also send test emails to a variety of email addresses, and check each from different devices, to ensure the email appears just as you want it to."
"The best way to ensure your email gets dumped in the trash once it is opened is to frustrate the reader with an email that doesn't render correctly on their mobile device," says Paige Musto, senior director, corporate communications, Act-On Software. "Now that more than half of all email messages are opened on mobile devices, it is paramount that marketers create responsively designed emails so that they display beautifully across any device the recipient might open the email with. A way to future-proof this fail from happening is to use an email service or marketing automation provider that has responsive design technology built in."
Mistake No. 2: Not using segmentation and personalization.
"It's a mistake to send a blanket email to all of your customers," says Allen Bonde, senior vice president, marketing, Placester. "At the same time, it would be a mistake (and impossible) to tailor email to every single customer. The better practice [is] to segment your customer base by who they are: a hot or cold lead, a past or present prospect, their position in your sales funnel, their specific interests, [where they are,] etc.," he explains.
"Armed with this segmentation, small businesses can then use their email marketing software to send relevant messages to each group at appropriate times, increasing the likelihood that customers are interested in the call to action."
"Even segmenting your list by industry or including a first name in the subject line can have a tremendous impact on conversions," adds Justine Beauregard, owner & founder, Mirelle Marketing. "It's worth the time to drill down and personalize when possible!"