10 alternative browsers that prove there's life after Chrome, Firefox, Edge, and Internet Explorer
There's more to your web-browsing life than just the standard big four browsers.
Midori is pretty simple, lacking any major features and sporting an almost XP-like interface. On the upside, it's responsive and very simple to use. There's also a portable version if you want to run it from a USB stick.
Avant Browser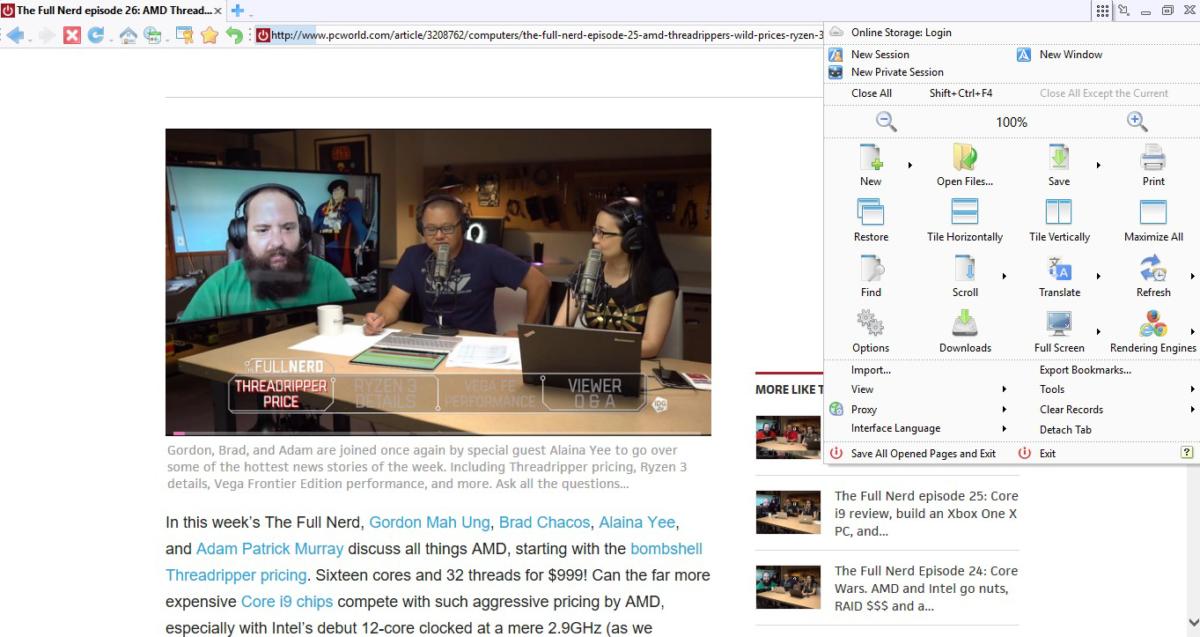 Underpinnings: Gecko, WebKit, Trident
Focus: Browser fanatics
Avant Browser features a "tri-core rendering engine." Instead of choosing one popular browser engine it uses those of Firefox, Internet Explorer, and Safari.
Avant Browser has several interesting features including a "video sniffer" that helps you download videos from websites such as YouTube. An "always on top" feature makes sure that your tabs never get buried behind other desktop applications like Outlook, Microsoft Word, and Photoshop.
Avant's interface is decidedly "Windows XP," but if you can get past that, there all kinds of power-user features to satisfy most browser lovers.
That's our look at the latest 10 alternative browsers that have caught our attention, but there are others just a quick Google search away.
Previous Page 1 2 3 4