Real-time computing: Gateway to the Internet of Things?
The next big computer trend may involve precision rather than speed.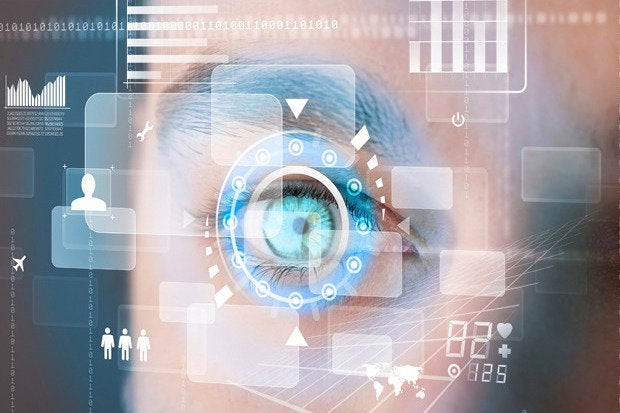 Real-time computing means much more than getting a seemingly immediate response after hitting Enter. In fact, its real meaning involves interfacing to real machines doing real things in, well, their own real time.
Take, for example, the Gleason 600HTL Turbo Lapper, whose controller was designed by Viewpoint Systems in Rochester, N.Y. Basically, it laps beveled gears (that is, polishes them by grinding an abrasive slurry between them) until they mesh so perfectly they purr rather than clatter -- an attribute important to the car makers that use the beveled gears in car differentials, explains John Campbell, vice president at Viewpoint.
The two gears being polished mesh against each other at right angles while spinning as fast as 3,100 rpm, passing the same point of contact about 52 times per second. But Viewpoint was able to incorporate into the controller a real-time computing system from National Instruments (NI) that can analyze the response of the gears about 20 times faster than that, or about a thousand times per second.
"By looking at variations in the rotation speeds, we were able to detect high and low spots in the gears, and drive a secondary motor to adjust the torque, pushing harder on high spots, backing off on low spots," explains Campbell. Therefore it can correct a problem spot as that spot is identified, while the spinning gears are still meshed at that spot.
"In the end we were able to improve lapping time by 30%," since the machine knows exactly when it's finished polishing a gear, rather than relying on averages, Campbell adds.
Real-time v. real fast
But while the results were positive, a frequency of a thousand times a second is hardly noteworthy in this age of gigahertz processors. As it turns out, however, real-time computing is not about speed.
"When people talk about real-time computing there are certain common misconceptions, especially that reacting in microseconds or nanoseconds makes the system real-time, and taking five minutes means it is not real-time," says Prashant Dubal, senior director of product management at Wind River Systems, a subsidiary of Intel and maker of the VxWorks real-time operating system. "But real-time means that the system reliably takes the same amount of time every time it does a certain thing. Duration does not matter."
"If the system's highest priority is blinking a red LED, it always honors that priority, and no matter what else is happening, when the light needs to blink it leaves everything aside to do that, and do it quickly," Dubal explains.