Private I: Apple's Chinese market share may affect security judgment
Apple's latest earnings show a huge uptick in revenue from China, now the company's second biggest market after the US. But China demands a lot from companies that do business within its borders.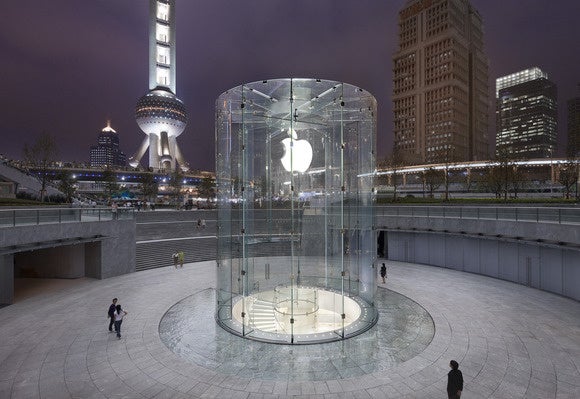 Google apparently doesn't mind picking a fight with China. In 2010, unable to find a basis in which it could operate its services with minimal filtering or interference, and after attacks reported to originate in China against the company's internal mail and other systems, it shifted its search results from mainland China to servers in Hong Kong. Hong Kong operates under a special status, though it is part of the People's Republic. Mainland searchers had to use workarounds to perform searches via Google in Hong Kong and elsewhere.
In late 2014, China blocked retrieving Gmail via email clients using IMAP and POP3 and sending via SMTP. Webmail has been intermittently heavily disrupted. China has also stepped up its blocking of virtual private networks (VPNs) and other connections, preventing tens of millions of people in China, if not more, from accessing resources outside the country that are blocked by the Great Firewall of China. (I discussed the Great Firewall and Great Cannon, an offensive weapon, a few weeks ago.)
Google's primary source of revenue is selling advertising next to search results; its secondary sources including the sale of apps and media in Google Play, business services (like Google Apps for Work), and video advertising embedded in YouTube. It can deliver these digital services from anywhere in the world to anywhere in the world--unless blocked.
This may help explain in part the divergence in how Google and Apple responded to the high-level breach of trust by China's top domain and security authority, CNNIC, in early March. (I explain the background in "Trust and verify for network certificate roots," March 26.)
How we trust who we trust
The Internet requires trust, whether you want to believe that or not. Most traffic on the Internet still passes in the clear through data centers and within and across national boundaries. An increasing percentage is encrypted. An ever-larger part of that is protected in such a way that even the companies making the software can't peek within what's being sent and read your messages or see your photos. This has annoyed the FBI, the prime minister of the United Kingdom, and authorities in many other countries.
Much of the trust for encryption centers around a few hundred entities called certificate authorities (CA) who are delegated the trust to issue digital certificates to secure communications between client and server software, such as a web browser and a web server. These CAs are, in turn, trusted by different groups who agree to include them in a baked-in list. The primary agents of trust are Apple, Google, Mozilla, and Microsoft.