How the tech industry is greening its data centres
The desire to be masters of their own energy domains has helped fast-track a growing community of self-generating – and increasingly green – data center power consumers.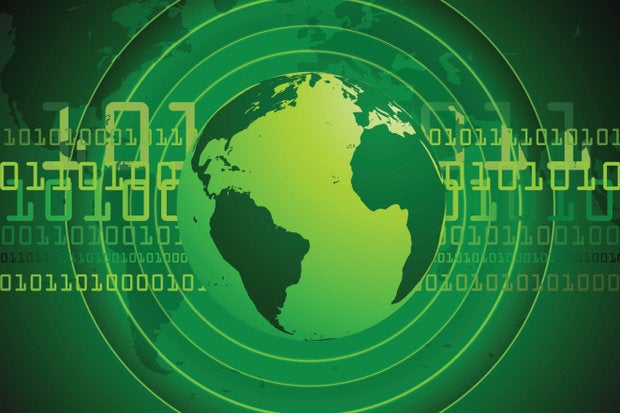 Data centers don't just suck down energy. They guzzle it. According to the National Resources Defense Council, data centers are one of the largest and fastest growing consumers of electricity in the United States. In 2013, U.S. data centers used 91 billion kilowatt-hours of energy, enough to power New York City households twice. The NRDC expects that demand to grow to 140 billion kilowatt-hours by 2020.
While companies like Amazon have been a target of campaigns from nonprofits like Green America, the NRDC says that larger server farms operated by well-known Internet companies are paragons of ultra-efficiency.
For example, Apple's U.S. corporate offices, retail stores and data centers are powered with 100 percent renewable energy, and are looking to hit the same marker internationally. Amazon is building a 150 megawatt wind energy farm in Indiana and an 80 megawatt solar farm in Virginia, expected to be up and running by January 2016 and October 2016, respectively
Also, CenturyLink, which has one of the world's largest datacenter footprints, has been powering some of its operations with natural gas and hydro-electric power. In May, they opened a central Washington state data center that derives more than 85 percent of its energy from hydro-electric.
Self-Powering Push
The desire to self-create energy clearly exists – and is getting stronger, says Marlene Motyka, U.S. alternate energy leader at Deloitte.
"Businesses are increasingly using self-generation as part of their energy management portfolio," says Motyka.
Deloitte's fifth annual Resources Study, which surveyed 600 business decision-makers responsible for energy management practices, found that 79 percent of businesses view reducing energy costs as essential to creating and maintaining a competitive advantage. They also found that 57 percent now have formal energy reduction goals, up from 46 percent in 2014.
Fifty-five percent of businesses say they generate some portion of their electric supply on-site, up from 44 percent in 2014. Motyka says that of those companies, 13 percent of their energy is currently self-generated, and expected to rise to 16 percent by 2017.
While the survey wasn't specific to data centers, Motyka points out that the sectors self-generating are healthcare, technology, media and telecommunications companies. Sixty-seven percent of media companies, for instance, are going to have their own data centers. "Why are they looking at renewables? Because they have the critical level of their operations and requires high level of reliability. If they control their own generation and have it be clean and cheaper than other sources, then that's a win for them."
In addition, Mortenson, a data center contractor that builds wind and solar power centers, also found that 84 percent of corporate data executives, data center operators and information technology providers feel that there is a need for renewable energy sources to power data centers.