Google-infused storage startup Cohesity reveals itself
Armed with US$70M in venture funding, Cohesity aims to streamline secondary storage mess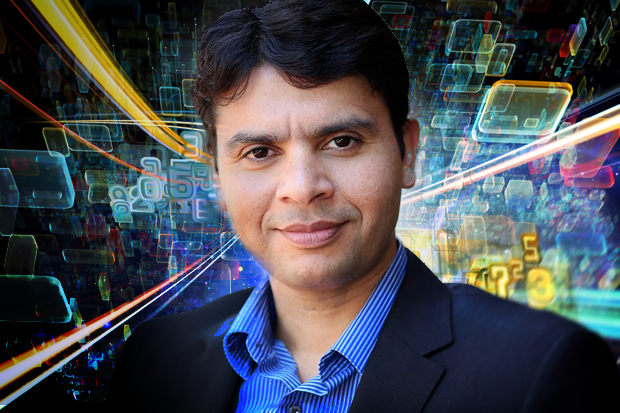 Mohit Aron has a tough act to follow: His previous startup, Nutanix, may be on the cusp of filing for an IPO that values the hyperconverged infrastructure company at $2.5 billion. But Aron is off to a good start with his new venture, Cohesity, which this week emerges from stealth mode with $70 million in venture funding, reference-able customers such as Tribune Media, and a focus on a potentially big market in converging the secondary storage that houses so much DevOps, data protection, analytics and other unstructured data.
Part of Cohesity's attraction to investors and early customers is its rich Google pedigree: Aron worked on the Google File System that the search giant relies on for core data storage and access, and about a quarter of the 30 engineers on his 50-person team come from Google as well. What's more, Google Ventures is among Cohesity's backers (at least Google makes some money off its ex-employees' efforts this way, the 41-year-old entrepreneur quips). Google, which has gained a reputation for building its own infrastructure technology, isn't using the startup's gear yet, but Aron says maybe someday...
I spoke with the computer science Ph.D.-wielding CEO earlier this week to learn about how the idea for Cohesity was hatched and where the Santa Clara company is headed. Here's an edited transcript of that discussion:
Tell me the story of how Cohesity started up.
I spent more than 3 years at Nutanix: the technology was mature, and hyperconvergence was already taking over the world. But there was this one problem that I saw: Hyperconvergence applied to primary storage for basically, virtualization environments. But the bulk of the data actually sits in secondary storage, which we are redefining to be not just data protection but all kinds of storage involved in applications that aren't mission critical [and handled in primary storage] including data protection, test and development, and analytics. So I saw a whole bunch of problems in secondary storage that could benefit from a different form of convergence. I left Nutanix in early 2013, thought over how best to fix the problem in secondary storage and came up with the idea for Cohesity, which was incorporated in the summer of 2013.
So why didn't you just try to stretch what Nutanix was doing to address the secondary storage problem?
Our vision, and this spans my experience building storage systems for the past 10 to 15 years, is that the data center consists of two kinds of storage: primary [the small tip of the iceberg above the water] and secondary [the bigger chunk below]. And when you address one aspect of storage then you are focused on the value-add that applies in that. In primary storage what's more important for customers is stuff like high performance and strict SLAs. So systems get architected for those purposes. Whereas with secondary storage, it should really be separate. Some people talk about converged primary and secondary storage, but in my mind that doesn't make sense. If you have a bug in that system it's not only going to take down your primary storage but also your secondary storage. So secondary storage is really separate and the workflows it addresses are separate. Just look at data protection: what kind of environments can you back up and how often? How much can you scale? The scalability you require is much more general purpose than in a virtualization environment. The solution I implemented in Nutanix would work very well when you would do file I/O but would not scale very well when you do name space operations like creating or deleting files. Our vision now is to converge all the secondary workflows into one infinitely scalable platform. [Aron added that while Nutanix is a mature company and his new one is not, the time could be right at some point for the two to partner.]