Your ultimate mobile office: The tools you need to work on any device
You can take it with you! Edit documents, access files, track projects and more, seamlessly, from your laptop or from any major flavor of mobile device.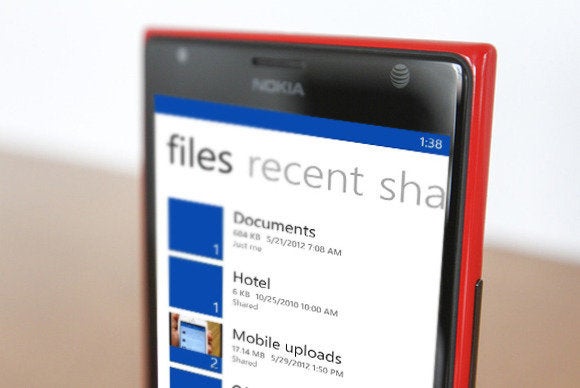 Whether work follows you out of the office or your office is wherever you happen to be, you can't be tied down. You need to edit documents, access files, track projects, and more, from your laptop or from any major flavor of mobile device. Here are the tools anyone needs to get work done anywhere.
Productivity
Microsoft Office 365
We have to mention Office 365, but we also have to note a few caveats. With a one-year subscription ($100), users get access to all of Microsoft's programs on up to five Windows or Mac computers, plus mobile access on up to five smartphone and tablet devices. Apps are available for Android and iOS, and the app is preinstalled on all Windows Phones.
That said, using Office 365's companion apps on Android and iOS is a bit of a nightmare, with feature omissions and weird quirks plaguing the overall experience. Perhaps worse, you can't use Office Mobile on your iPad or Android tablet, so owners of such devices are shortchanged.
Kingsoft Office
When PCWorld reviewed Kingsoft Office 2012, we called it the best Microsoft Office alternative you've never heard of. And you can't argue with free. The 2013 version boasts further improvements, including a ribbon interface that looks and acts astonishingly like that of Office on the PC. Kingsoft also has good mobile apps for iOS and Android.
Kingsoft Office isn't perfect, however. Although you can open documents in all Office formats, including the newer .docx format for Word documents, you can save them only in the older .doc format.
Google Drive
Google Drive includes a powerful word processor, spreadsheet creator, and presentation maker that you can use anywhere you have a Web connection, or offline with any device running the Chrome browser. And unlike Office 365, Drive provides solid mobile applications for Android and iOS. You'll find an app for Windows Phone as well, though reviews on it are mixed, and the app was functional but a bit buggy in our experience.
Of course, Google Drive also offers a fully integrated cloud-storage platform with 15GB of free storage space and the option to add 100GB to 16TB of capacity via a monthly subscription.
Not married to Google? It has some competition, too.
Cloud storage
Dropbox
With Dropbox, you get 2GB of online storage at no cost, and you can unlock additional storage (up to about 15GB to 20GB can be had for free) for performing certain tasks such as enabling automatic upload of pictures on your mobile device. Dropbox subscription plans add 100GB to 500GB of storage for $100 to $500 per year. For the admittedly hefty prices, you get priority access to Dropbox's support team and more bandwidth allowance.