WWDC 2014: A love letter from Apple to developers
As this year's event draws to a close, one thing is clear: Apple is changing the way it related to developers, and for the better.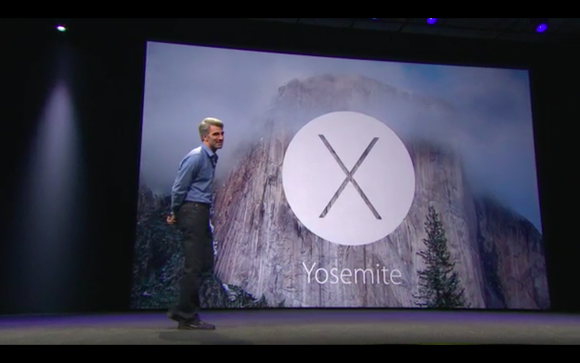 With this year's WWDC keynote safely behind us and the conference itself rapidly drawing to its conclusion, it's time for the press, analysts, and regular users to take stock, celebrate the new products that were announced, and rue those that weren't.
One group, however, is likely to do much rejoicing and very little ruing: developers, for whom the WWDC 2014 keynote was a big, exuberant, sloppy love letter from Apple.
Hair Force One comes in for a landing
Much has been made in the press about the lack of hardware announcements, the fact that marketing vice president Phil Schiller wasn't part of the presentation, or that chief designer Jony Ive didn't appear by video from his white-walled underground lair--all of which have been part of the traditional WWDC keynote recipe. But those ingredients make little sense as part of an event that, at least nominally, is designed for technical folk.
Instead, Apple put the spotlight squarely on software--and software developers--right from the start, and gave iOS/OS X chief Craig Federighi a chance to shine. In a tour-de-force that saw him present for most of the two hours, Federighi introduced a laundry list of new features and technologies that will quietly revolutionize the way the company relates to third-party apps.
Federighi is the perfect choice to lead this revolution. With his mix of self-referential humor and surprising approachability--during last year's WWDC, he would stand in line chatting with other attendees while waiting for his turn to get into one of the many technical sessions--the 44-year-old is exactly the kind of figure behind which third-party developers can rally and feel that they--and their needs--are taken seriously by the company.
Everyone gets an API
Apple's relationship with its developer ecosystem has, at times, been contentious in nature. On one hand, the company obviously likes the great variety of apps that developers build for its products, but on the other it carefully limits the ways in which third-party apps can interact with its operating systems, particularly when it comes to iOS. To make things worse, Cupertino is often cagey when it comes to new product announcements, and, in the past, has imposed onerous confidentiality clauses as a requirement for joining its developer program and attending WWDC.
As you can imagine, this does not go over well with developers, who chafe at being artificially prevented from creating the apps they want and having to deal with complex non-disclosure agreements that hinder their ability to freely exchange ideas and knowledge with other programmers.
OS X Yosemite and iOS 8, however, seem to be bucking this trend. Many new features, like extensions and low-level access to the cameras found inside iPhones and iPads go a long way towards giving developers a freer hand in building apps that communicate with each other and integrate with the operating system at an unprecedented level.