World of Warcraft: Legion review: The excitement returns in this online role-playing game
For the first time in several World of Warcraft expansions Blizzard is flexing its world-creation and storytelling muscles.
One of the arguments against any role playing game is the inevitable grind to the next level and beyond, and Blizzard seems to have worked through some of this. The quests and new content are fun, well developed, and inviting. It's a long road up to the new, tantalizing maximum of level 110, but it's still fun to dig through the new Broken Isles continent and its content as well as go over familiar territory with the Demon Hunter quest and see what you can take on either solo or as part of a group. This, in addition to the new Order Halls feature within the game, allows you to build a genuine headquarters for yourself, send followers out on missions, upgrade the Order Hall as you see fit and gives you something to make all your own while working towards the next level.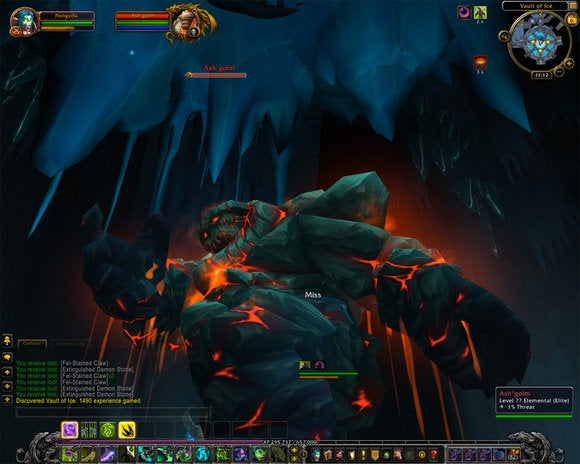 He's made of fire and stone and he is angry. This might not go well.
Bottom line
For the first time in a very long time, Blizzard has released and expansion that's truly exciting, which is saying something. The game's boosted graphics and sound add to the epic feel, there's new backstory and lore, and the game's mechanics (which now include a grappling hook that can be picked up later on in Legion) help you scale steep walls and get around the map with ease. After taking on the initial start areas and running through the Alliance capital city of Stormwind, I wanted to get out there, explore and see what new, cool and funny things were out there waiting for me.
It's been a long time since this has happened and even with the caveat that some of the hardcore players are finding that the endgame raid content has yet to be sorted out and is still a few weeks down the line from the writing of this review, it feels as if I've been sat down at a table where a tasty buffet of food has been assembled before me.
This is the expansion World of Warcraft players have been waiting for, even if your faith has been shaken by somewhat mediocre expansion packs over World of Warcraft's 12-year history. Whether this gets you back as a subscriber and a fan is another thing, but for the time being, Legion is definitely worth your consideration.