Why you should ditch OpenOffice and use the free LibreOffice suite
Developers, developers, developers.
Mostly geeks have heard of LibreOffice
If you're using Linux, you almost certainly have LibreOffice instead of OpenOffice. Your Linux distribution and its package manager made that decision for you so you don't have to pay attention to the squabbling between projects.
But many people—Windows users especially—have never heard of LibreOffice. They might want a free software office suite, search for OpenOffice, and install it. They'll find an increasingly out-of-date, stagnant project. They won't get the latest office suite so many free software developers have worked on. They may shrug off OpenOffice and not be impressed with free software in general.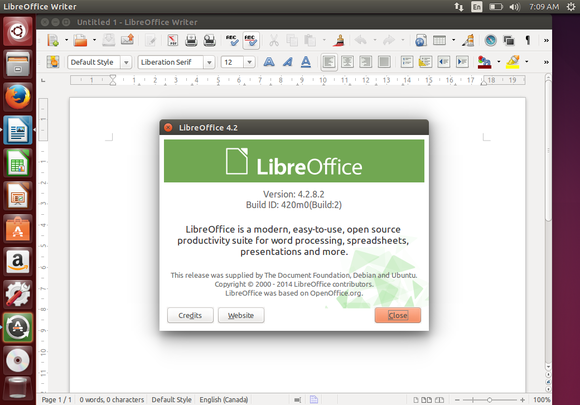 LibreOffice in Ubuntu Linux.
Calls for the Apache Foundation and Apache OpenOffice to concede defeat and promote LibreOffice instead have been increasing. Christian Schaller—a developer on Fedora and GNOME—recently posted an open letter to the Apache Foundation and Apache OpenOffice team, calling on them to close up shop and point potential users to LibreOffice instead. He did this after discovering OpenOffice installed on his mother's computer and realizing just how many potential users are still searching for, downloading, and installing OpenOffice because of its name recognition.
Apache should do the right thing and pack up shop. LibreOffice is ahead and developers have already voted with their feet by switching over. OpenOffice hasn't built up an active developer community—it's only in decline.
There's no reason people should be using OpenOffice instead of LibreOffice.