Why Twitter's new anti-harassment tools will fail
Twitter's new policies won't solve the harassment problem, and they'll ruin engagement, too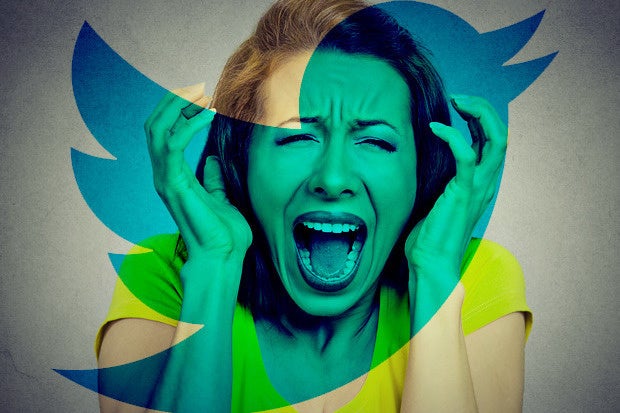 Twitter is trying to curb harassment. Again.
Twitter VP of Engineering Ed Ho this week announced three changes that Twitter believes will end its reputation as a haven for trolls, haters, spammers, misogynists, racists and idiots.
Two years ago, Twitter's then-CEO Dick Costolo was quoted in a leaked memo saying that "We suck at dealing with abuse and trolls on the platform and we've sucked at it for years."
Twitter's reputation may be hurting its bottom line. The company this week reported its slowest quarter for revenue growth since the company went public. Twitter consistently loses about $100 million per quarter. Advertising is weak. Revenue is down. User growth is flat.
Advertisers don't want to be associated with Twitter because it's a bad neighborhood. Harassment is a perennial problem on the network. Companies apparently don't want their brands sandwiched between nuggets of hate speech. (Twitter executives declined to be interviewed for this story.)
Sadly, Twitter's changes won't stop harassment. They'll make the problem worse. And they'll make the quality of everyday conversations on Twitter worse, too.
I'll tell you why. But first, let's look at Twitter's three new changes.
First, Twitter claims it's "taking steps to identify people who have been permanently suspended and stop them from creating new accounts." Twitter won't say what these methods are.
Second, Twitter intends to remove tweets by default from search results if they contain "potentially sensitive content" or if they were posted on accounts that have been blocked or muted. However, users have the option to disable this "smart search" and see unfiltered results.
Third, Twitter will automatically "collapse" or hide objectionable replies, which include those deemed "abusive" or "low quality." These will be viewable by clicking on a link that says "Show less relevant replies."
All this sounds pretty good, until you take a closer look.
Why Twitter's changes won't work
Twitter is relying in part on software-controlled moderation. This approach is inferior to user moderation.
The most effective user moderation is the ability to delete the replies of other users.
If you post something on a social network, you should be able to delete any reply to that post from any user for any reason. You can delete replies on Facebook, Google+, YouTube, Instagram, Pinterest, Tumblr and every other social network I can think of.
Not Twitter. If someone replies to your tweet with something hateful, hurtful or threatening, you can't delete the reply.
Trolls love this about Twitter. This is why Twitter has a harassment problem.
User moderation works because people are good at knowing when replies are made in bad faith. Their ability to delete replies frustrates trolls, who learn that harassment is futile. Sure, trolls can post hateful comments elsewhere. But without the power to disrupt conversations against the wishes of the person who started the conversation, harassment is futile.