Why Apple's opacity with developers is bad for users
It may cause customers to ultimately suffer from its opacity since third-party apps are often the most front-facing part of the iOS and OS X user experience.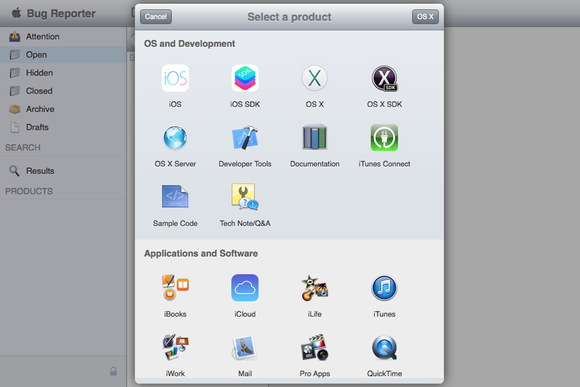 As the 2014 edition of Apple's Worldwide Developer Conference approaches, Mac and iOS developers who were lucky enough to win the ticket lottery are beginning to share their expectations and hopes for the coming conference through their blogs and over social media.
While interest in new products and technologies is undoubtedly running high, however, a common pervading theme is the hope of grabbing some one-on-one time with an Apple engineer and asking questions that, all too often, go unanswered through official channels.
Lies, damn lies, and bugs
As a company, Apple is not exactly known for its warm and fuzzy attitude towards disclosure—a stance that works well when it comes to delighting its customers with new products, but that often tends to irk third-party developers whose success depends on their ability to properly utilize the company's software and services.
Unless those developers find themselves at one of WWDC's labs or happen to have a direct contact within the appropriate engineering group, they typically have a limited set of avenues for reporting problems with one of the company's software development kits—the tools that make it possible to build apps for iOS and OS X—and services like iCloud Sync. One such system is the venerable Bug Reporter, a public website through which any user can report issues with any of Apple's products.
Unfortunately, using the Bug Reporter—known internally at Apple as Radar—is often a hit-and-miss affair, as issues that the folks in Cupertino don't consider as priorities sometimes go unanswered for months or years (I have a bug that has been open since February of 2009, for example). Those reports are managed through a largely opaque process, making it hard for a developer to track the progress of the bugs they file.
"I've had countless Apple employees tell me over the years that filing bug reports is the most effective way to get actual bugs fixed and vote' for new API features," wrote Instapaper creator Marco Arment in a recent blog post. "Of the few that get any response at all, it's almost always a useless response or the obvious result of a careless engineer trying to clear out the bug backlog with as little work as possible."
The frustration is in the cloud
The frustration that developers feel towards Radar is not hard to understand when you consider that third-party apps are entirely dependent on Apple's underlying software in order to work properly. A bug in the code that, say, makes touch interaction possible, or a limitation in iOS's Twitter interface could mean dozens of hours spent working around an issue—hours that could instead be spent creating a better experience for the end user.