Why Amazon is the current king of the virtual assistants
Amazon surprised many analysts and competitors with its Alexa cloud-based voice assistant, and the company seems determined to help partners pack the tech into every product imaginable. Alexa has a clear lead in the smart home, but how long will it last?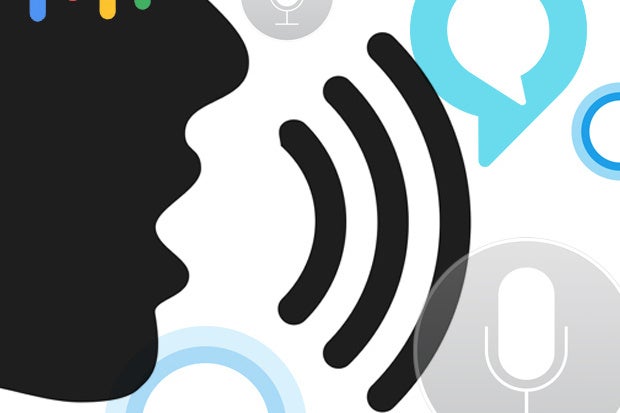 Amazon's Alexa virtual assistant was impossible to miss at CES 2017. The surprise hit service that powers Amazon's smart home hub, Echo, is being embedded into a growing arsenal of connected products, inside and outside the home.
In many ways, Alexa is the feature of the moment for consumer electronics such as refrigerators, vacuums, DVR boxes, robots, TVs, washers and dryers, cars, and an important product category in which Amazon has thus far failed spectacularly: smartphones. Amazon was center stage during the annual tech gathering in the desert, as dozens of companies announced plans to integrate Alexa into their upcoming products. Ford, LG, Whirlpool, GE, Lenovo, Samsung, Hyundai and Huawei are a few of the big names that joined the race to bring Alexa to the masses.
Apple and Google both approach voice-enabled assistants based on their install bases in mobile and desktop computing, but Amazon entered the market "completely sideways" by bringing Alexa to "all these other connected products," says Tuong Nguyen, principal research analyst at Gartner.
With Alexa, Amazon tries to extend universal behavior
Instead of relying on a smartphone to be the mobile hub to manage daily tasks, Amazon capitalizes on universal behavior and enables it in different products, according to Nguyen. Conversational interfaces are great extensions to existing products, he says. "It's probably, as far as I can think of, the most natural way to interact with something."
The smart home market is young, but it's growing rapidly as IoT makes its way into virtually every product that can benefit from some level of connectivity. Smart home device ownership in the United States more than doubled during the last two years, to 26 percent of U.S. broadband households, and companies are expected to sell nearly 55 million smart home devices in 2020, according to new research from Parks Associates.
Amazon grabbed momentum away from Apple and other players in the space and pushed Alexa to a leading position in the U.S. market, according to Brett Sappington, senior director of research at Parks Associates. "With each new partner, the barrier for others to bump Amazon becomes more difficult … to overcome," he says.
However, some deep pocketed competitors, including Apple, Google, Microsoft and Baidu, have a real opportunity to recapture momentum, Sappington says. "Amazon has a good lead in everything around us, but Google and Apple are literally in your pocket," Nguyen says. "The challenge (for Amazon) is still not being on a mobile device."
Amazon has momentum but lacks market share
Amazon has gained quite a bit of momentum in terms of mindshare, but Apple's Siri and Google's various assistants are in far more devices today, according to Jan Dawson, chief analyst and founder of Jackdaw Research. Siri and Google Assistant are "merely features of devices that do many other things," he says. "Alexa, on the other hand, is the only feature on Echo and the other devices that support it, and so voice is the only thing people really think about there."