What's next for BYOD in 2017?
Parallels' Jerry Huang provides tips on how organisations can overcome the security and deployment challenges when adopting BYO.
This vendor-written piece has been edited by Executive Networks Media to eliminate product promotion, but readers should note it will likely favour the submitter's approach.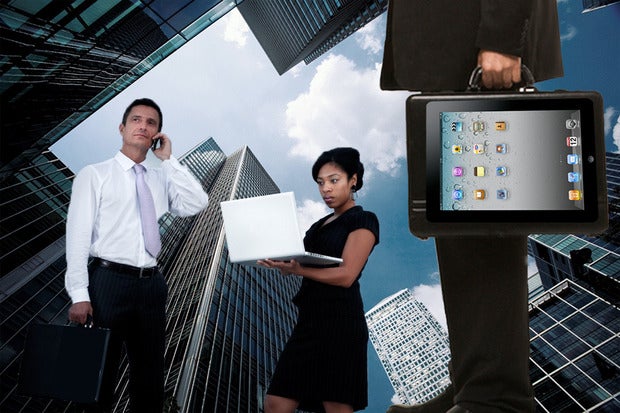 By now, mobile devices have firmly established themselves as indispensable tools in our hyper-connected business landscape. According to a GSMA report, there were more than 2.5 billion unique mobile subscribers in Asia Pacific in 2015, and this is set to grow by another 600 million users by 2020.
Businesses across the region has taken note of the undeniable importance of enterprise mobility, and have implemented a variety of strategies to manage the influx of mobile devices in the workplace. Among these strategies, the BYO (Bring Your Own) continue to shine as a proven solution for efficient and cost-effective management of enterprise mobility.
Recent figures from IDC show that BYO is broadly accepted among enterprises in Asia, with seven out of 10 surveyed indicating that they either already have a BYO policy, or plan to put one in place within the next 12 months.
Arguably, the ample advantages offered by BYO means that it is no longer optional in today's fluid work environment. After all, having the freedom to choose their work tools can only give employees a greater sense of empowerment and greater job satisfaction, and the ability to work from anywhere at any time means greater productivity.
Bumps on the BYO road
Yet, despite its growing maturity, the road to Bring Your Own Device (BYOD) and choose your own device (CYOD) nirvana is littered with security and deployment challenges, even in the year 2017.
For instance, properly securing data on both laptops and mobile devices is still a headache for IT departments everywhere, and the sheer portability of these devices means they are far more likely to be misplaced or stolen.
In addition, provisioning and maintaining the diverse range of BYO devices are non-trivial considerations, even as the difficulty of implementing single sign-on across disparate platforms and apps makes the implementation of a company-wide authentication and policy enforcement a pipe dream for most.
To complicate matters, the market is today leaning towards a hybrid cloud model, as enterprises seek to balance the cost and agility advantage of the public cloud with risk management and regulatory guidelines that only on-premises deployments can satisfy. This emphasis on private clouds means legacy applications will only be more entrenched, not less, in the years ahead.
Bridging the new and old with application virtualisation
A solution is clearly needed to bridge the gap between the new BYO world order and legacy applications. As a technology created to execute application software on a central server for remote consumption by edge and BYO devices, this is a role for which application virtualisation truly shines.