What you need to know about microservices
New application development trends like microservices are sweeping into popularity, bringing new opportunities and challenges with them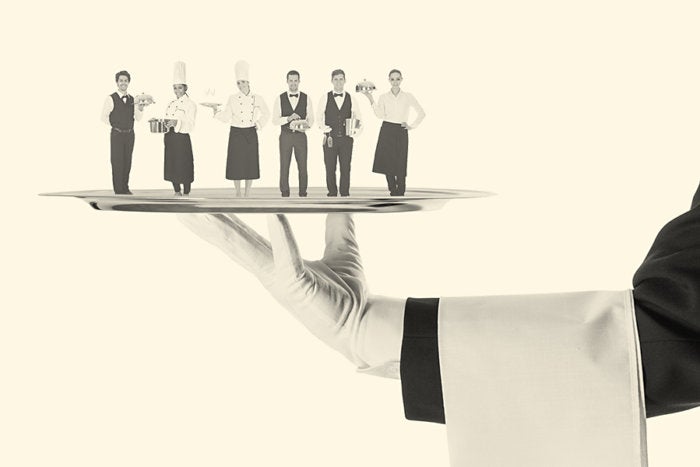 Black Friday and Cyber Monday are a shoppers' delight and many retailers' busiest time of the year. For Hudson's Bay Company (HBC), which owns and operates Lord & Taylor, Saks 5th Avenue and several other brands, last year's holiday rush turned out to be the perfect time to try out new web site features.
HBC uses a fairly typical Oracle WebLogic application server and an ecommerce platform named Blue Martini from RedPrairie. Basically the stack has been developed and refined over the years. It worked but it was "hard to deploy to, hard to change and … hard to upgrade," said Matthew Pick, who manages an infrastructure engineering team at HBC and spoke about the company's digital transformation at a conference hosted by cloud vendor Joyent earlier this year.
So HBC engineers started to explore how they could address these issues. Microservices and containers turned out to be the answer.
Pick and the engineering team chose the Product Detail Page (PDP) as a first place to start their replatforming project. The PDP is a piece of the ecommerce app that houses product descriptions and images. Instead of the PDP being embedded in the app, HBC developers broke it up into 12 separate microservices, each one hosted in application containers (one loads the image, another serves the text, etc.).
Pick saw a number of advantages to switching to a microservices-based design: upgrades would be easier to develop and push, and troubleshooting problems would be more streamlined. For example, with microservices, if the price reporting feature goes down, the problem is (theoretically) contained to that one service and the team responsible can fix it. Embracing containers and microservices is also part of a broader strategy to support mobile viewing and responsive design.
When it came to launch the new PDP during Black Friday/Cyber Monday last year, HBC did a dark launch, meaning only a portion of the company's traffic was sent to the PDP microservices. If there was a problem with the new approach it could be shut off and all traffic would be handled in the traditional fashion. "We didn't set the whole site on fire," said Pick, who recalled working the entire Friday through Monday after Thanksgiving last year monitoring the launch. "At some point with new technology you just have to say, 'let's try it.'"
Pick and HBC are one of a growing number of organizations that are experimenting with applications based on microservices architectures. It's a trend that's gained significant steam in the past two years, driven by a desire of application developers to write and deploy new code faster and more easily manage complex apps. But like any new technology, microservices come with their own set of challenges.