What enterprise software developers can learn from consumer apps
With employees frustrated by complex, confusing enterprise apps, companies have been taking cues from consumer world and mobile-first development approach to eliminate paperwork and bolster ROI.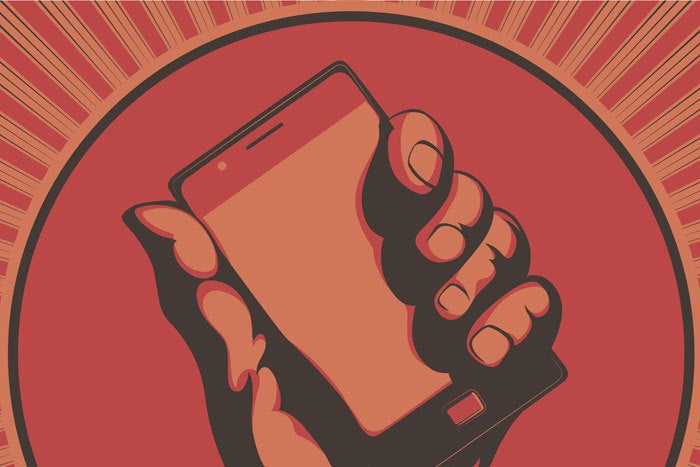 Companies are asking why the enterprise applications that their employees, customers and partners use every day can't be as simple and intuitive to use as the apps on their smartphones.
They can be.
In fact, corporate IT is already taking many cues from mobile consumer apps for improving user experience and speeding development of business applications.
It's working. By focusing development on specific tasks, enterprise developers are producing apps faster while using fewer IT resources and less code. Even better, the simplicity and ease-of-use of the apps -- little or no training required -- can make them less intimidating for users.
Complex, confusing enterprise applications can disenfranchise employees, but high costs has made it difficult for some companies to make a business case for simplified, easier-to-use applications, according to Michael Beckley, CTO of Appian, which provides an app-development platform.
"If you build an app for $50,000, what about updating it every year for each operating system -- iOS, Android?" he says.
A mobile-first approach
That started to change about four years ago when companies began to take a mobile-first approach, something companies were already doing for customer-facing, Web-based apps. "[That approach] initiated a different take on app development, targeting how to align employees with the customer experience," Beckley says.
Any seasoned project manager tell you that user resistance is one of the biggest reasons why software deployments fail. People naturally tend to resist change, whether that change is as simple as a new user interface or the introduction of a new application.
That's the situation that the IT team at the University of South Florida (USF) faced when it was tasked with developing software to replace a paper-based process. To make matters more challenging, the success of the application would depend on the reaction of a particularly unruly group of users: students.
Advisors and faculty at USF's College of Public Health were collecting information from students about their preferences for class assignments using a multi-step paper checklist. The process is similar to any other in an enterprise that requires a series of hand-offs and approvals. Students would fill out a form with checklists that they would then have to copy, sign and send to different departments. It was time-consuming and error-prone. Administrators and faculty worked with the tech staff at USF to develop an app that students would use to input their selections, and then automate the distribution of that information.
"What we did with Appian was to combine that all into one simple screen," says Sidney Fernandes, CIO at USF. The university built the app using the Appian Platform, which includes low-code design tools, pre-built connectors to other systems and native mobility so the apps will run on any device. The app reduced the time it took for students to select and register for classes from two weeks to two days, while cutting down on overhead associated with managing the paper process.