What cloud computing really means
Cloud computing has evolved beyond basic SaaS, IaaS, and PaaS offerings, as the cloud matures to become the engine of enterprise technology innovation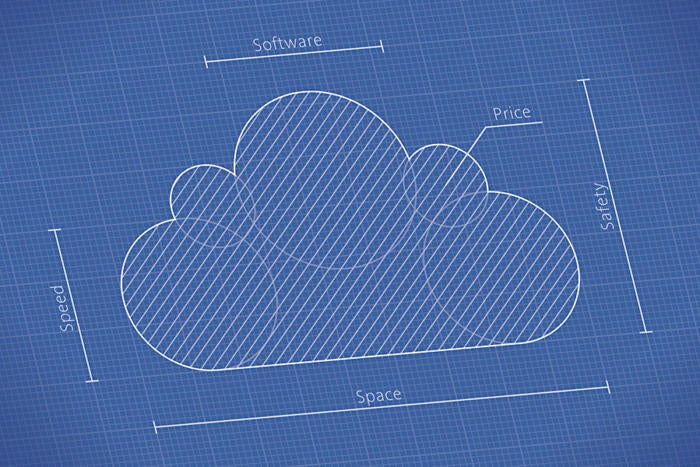 The "cloud" in cloud computing originated from the habit of drawing the internet as a fluffy cloud in network diagrams. No wonder the most popular meaning of cloud computing refers to running workloads over the internet remotely in a commercial provider's data center—the so-called "public cloud" model. AWS (Amazon Web Services), Salesforce's CRM system, and Google Cloud Platform all exemplify this popular notion of cloud computing.
But there's another, more precise meaning of cloud computing: the virtualization and central management of data center resources as software-defined pools. This technical definition of cloud computing describes how public cloud service providers run their operations. The key advantage is agility: the ability to apply abstracted compute, storage, and network resources to workloads as needed and tap into an abundance of pre-built services.
From a customer perspective, the public cloud offers a way to gain new capabilities on demand without investing in new hardware or software. Instead, customers pay their cloud provider a subscription fee or pay for only the resources they use. Simply by filling in web forms, users can set up accounts and spin up virtual machines or provision new applications. More users or computing resources can be added on the fly—the latter in real time as workloads demand those resources thanks to a feature known as auto-scaling.
The array of available cloud computing services is vast, but most fall into one of the following categories:
SaaS (software as a service)
This type of public cloud computing delivers applications over the internet through the browser. The most popular SaaS applications for business can be found in Google's G Suite and Microsoft's Office 365; among enterprise applications, Salesforce leads the pack. But virtually all enterprise applications, including ERP suites from Oracle and SAP, have adopted the SaaS model. Typically, SaaS applications offer extensive configuration options as well as development environments that enable customers to code their own modifications and additions.
IaaS (infrastructure as a service)
At a basic level, IaaS public cloud providers offer storage and compute services on a pay-per-use basis. But the full array of services offered by all major public cloud providers is staggering: highly scalable databases, virtual private networks, big data analytics, developer tools, machine learning, application monitoring, and so on. Amazon Web Services was the first IaaS provider and remains the leader, followed by Microsoft Azure, Google Cloud Platform, and IBM Cloud.
PaaS (platform as a service)
PaaS provides sets of services and workflows that specifically target developers, who can use shared tools, processes, and APIs to accelerate the development, test, and deployment of applications. Salesforce's Heroku and Force.com are popular public cloud PaaS offerings; Pivotal's Cloud Foundry and Red Hat's OpenShift can be deployed on premises or accessed through the major public clouds. For enterprises, PaaS can ensure that developers have ready access to resources, follow certain processes, and use only a specific array of services, while operators maintain the underlying infrastructure.