What Apple's new Touch Bar means for Mac users
Apple this week introduced new MacBook Pros with 'Touch Bars' that hint at Apple's future strategy for touch tech in macOS. However, the price of the refreshed laptops might put them out of reach for many enterprises.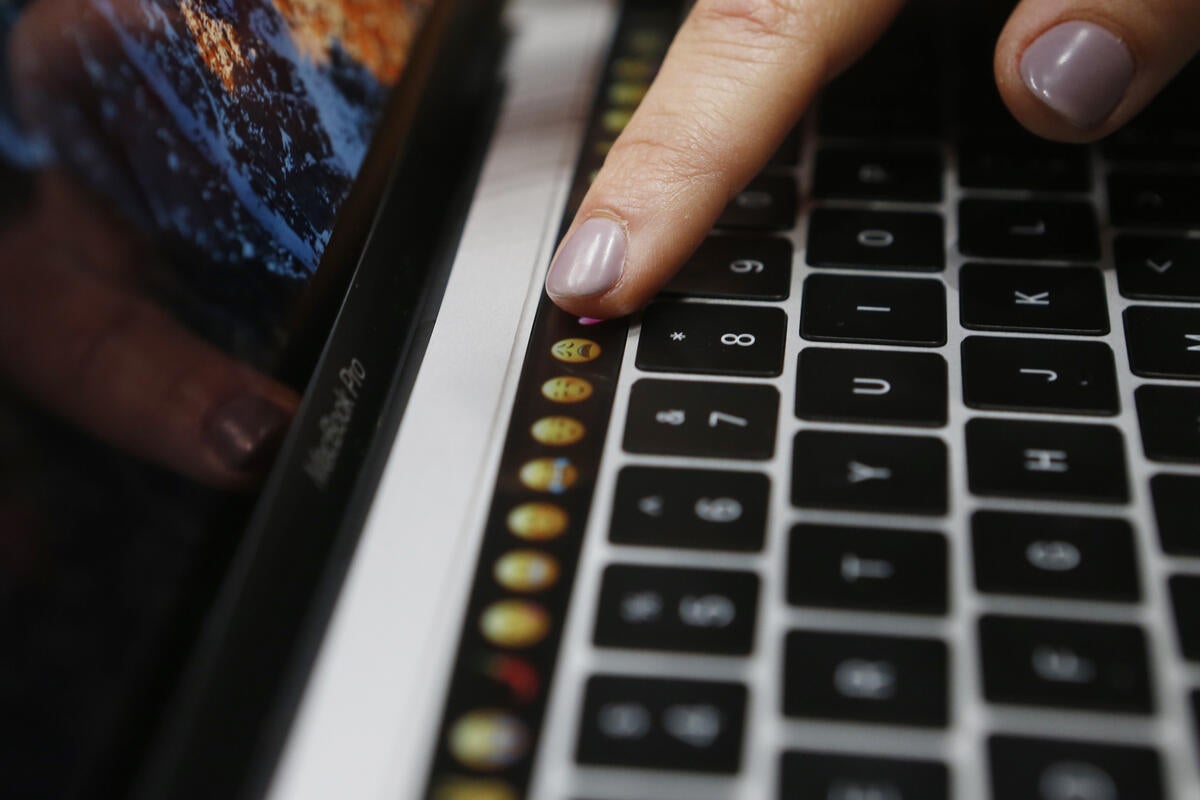 Apple yesterday introduced a touch-enabled and dynamic input strip for its line of MacBook Pro laptops. Called Touch Bar, it's the most noteworthy addition to Apple's premium notebooks in years and could be an early indicator of the company's plans to bring more touch functionality to MacBooks. The new feature is also another example of Apple's decision to mix the core experiences of iOS and macOS. The strategy could be viewed either as a middle-of-the-road approach or a deliberate step toward its vision for the future of computing.
Rhoda Alexander, director of tablet and PC research at IHS, says the Touch Bar follows Apple's methodical approach to innovation, and it shouldn't drastically change the ways customers use MacBooks. "This gives a blend between relying on the mechanical piece for something that works really well, that people are very comfortable with, while giving you that enhancement of the Touch Bar" to add new functionality, she says.
Apple path veers away from Google, Microsoft strategies
The separation between Mac computers and iOS mobile devices is notably different from the way Microsoft and Google approach touch technology. "Whereas Microsoft this week reemphasized its touch displays for Windows PCs with the Surface Studio, Apple reserves full touch displays for its iOS devices and focuses on the horizontal plane when it comes to interaction with Macs," wrote Jan Dawson, chief analyst and founder of Jackdaw Research, in a research note. "The Touch Bar and larger trackpad reinforce this sense that Apple thinks you want to interact with your laptop while keeping your hands down rather than constantly reaching up and touching the screen."
With its new MacBooks, Apple retained functionality that customers are comfortable with in a traditional clamshell form factor while incorporating touch in a limited, but useful way, according to Alexander.
The Touch Bar is an extension of the keyboard and trackpad and is comprised of three regions: a system button area to the left, app-specific controls in the middle, and core functions such as volume and brightness adjustments to the right. The touch-enabled surface is not a display for alerts, messages or "anything else that commands the user's attention or distracts from their work on the main screen," Apple wrote in its related developer guidelines. "The Touch Bar is considered an extension of the keyboard, and people don't expect animation in their keyboard." Apple also doesn't want Touch Bar to be used as a replacement for keyboard shortcuts.
"The Touch Bar is actually using touch in a very unique manner that supplements the use of the trackpad and the display," says Van Baker, research vice president at Gartner.