Watson's the name, data's the game
For IBM's 'cognitive' AI, Jeopardy was just the beginning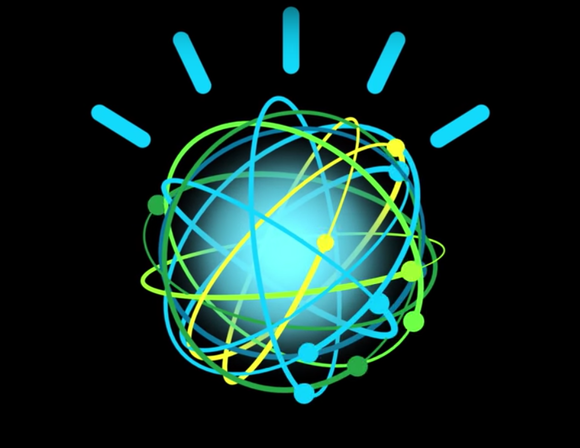 There's a data expert making a name for himself in the corporate world today, and he's attracting a lot of attention. He's a lightning-fast learner, he speaks eight languages and he's considered an expert in multiple fields. He's got an exemplary work ethic, is a speed reader and finds insights no one else can. On a personal note, he's a mean chef and even offers good dating advice.
The name of this new paragon? Watson. IBM Watson.
Named after IBM's first CEO, Watson was born back in 2007 as part of an effort by IBM Research to develop a question-answering system that could compete on the American quiz show "Jeopardy." Since trouncing its human opponents on the show in 2011, it has expanded considerably. What started as a system focused on a single core capability -- answering questions posed by humans in natural language -- now includes dozens of services spanning language, speech, vision and data analysis.
Watson uses some 50 technologies today, tapping artificial-intelligence techniques such as machine learning, deep learning, neural networks, natural language processing, computer vision, speech recognition and sentiment analysis. But IBM considers Watson more than just AI, preferring the term "cognitive" instead. Whereas existing computers must be programmed, Watson understands the world in the way that humans do: through senses, learning and experience, IBM says.
"When we say 'cognitive,' we mean that it can learn, understand, reason and interact," said Steve Abrams, director of the IBM Watson Platform. "Watson can do each of those things with people, data or other systems."
With the ability to read more than 800 million pages per second, it can analyze vast volumes of data -- including the unstructured kind -- processing it by understanding natural language, generating hypotheses based on evidence, and learning as it goes.
It's tempting to imagine Watson as some giant "brain" churning away behind a curtain in the core of IBM's research facilities, but the reality is very different.
"It's an oversimplification to call Watson a cognitive computer," said Roger Kay, principal analyst at Endpoint Technologies. "What it does is marshal domain-specific resources and make that information available to humans through a natural-language interface."
The "cognitive" part is that Watson can "flash through its knowledge base for potential answers to users' questions by employing AI and machine-learning algorithms," Kay added. "What IBM has done is create a huge engine for this sort of analysis and put together a fairly simple means to program it as well as a straightforward human interface for end users."
Today, Watson can be viewed as a cloud utility, he said: "a powerful capability run by IBM that can be accessed via the web."