VMworld 2014, the cloud and the future of enterprise IT
The VMworld 2014 expo hall floor brimmed with vendors hawking network, storage and VMware extensions. But that's legacy tech, and anyone going back to work thinking that the public cloud remains two refresh cycles away is missing the bigger picture.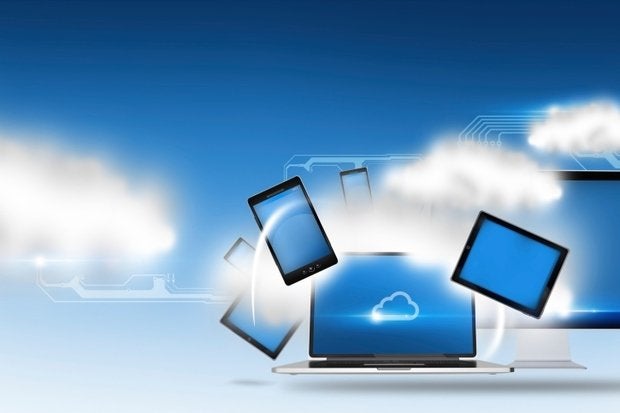 Credit: Thinkstock
Last week I visited VMworld 2014, where a horde of steely-eyed virtualization acolytes swarmed into the din of an expo floor, creating an atmosphere redolent of a religious revival being held in a Vegas casino. Vendor booths filled Moscone Center's South Hall to bursting, ranging from enormous displays presented by longtime technology stalwarts such as HP and IBM down to a multitude of tiny booths displaying products from new market entrants. All came to pay fealty to the industry's dominant virtualization player and claim their place in the VMware firmament. The outpouring of energy (and money) made the show floor something like a natural wonder akin to the Niagara Falls overwhelming, awe-inspiring and vastly entertaining.
However, in terms of learning, I found much more food for thought at a 451 Group event I attended, where Peter Ffoulkes presented a summary of the results from the firm's 451 Research Cloud Computing Wave 7 study, along with commentary discussing the implications of the survey. It's fair to say that the survey pool represents the apotheosis of enterprise IT large, mainstream companies with significant internal IT organizations.
My ears perked up when, early in his presentation, Ffoulkes noted, "Enterprises aren't using AWS." As you can see from the slide, his statement aligns with the survey results. In two years, only 18 percent of all workloads will be in public cloud environments, and less than half of that will be non-SaaS.
The message is clear: The vast majority of workloads will remain on premises for the foreseeable future, with only a tiny percentage running in AWS. However, I think the comforting inference many vendors and IT groups draw from this particular result is misplaced.
As far as cloud computing itself goes, it's early. As another slide from the presentation indicates, only 17 percent of enterprises have a private cloud in place; barely a quarter have advanced as far as automation, with a majority still applying fully manual methods to a virtualized infrastructure. Ffoulkes' observation: It would take most IT groups two refresh cycles to get to a true on-premises cloud computing infrastructure.
Certainly, the show floor displays confirmed the 451 survey results endless displays of storage and network kit, along with many virtualization add-on products designed to operate VMware products more efficiently. In a phrase, it was system administrator heaven.
While the phrase cloud computing was splashed across booth after booth, you couldn't help but feel that the vast preponderance of the energy in the exhibition hall was devoted to extending the current virtualized environment, with an emphasis on incremental improvement, and certainly not a significant disruption to business as usual.