Vidbox Video Conversion for Mac review: Preserve analog video memories with ease
Have a bunch of video tapes you need to save to your Mac? Vidbox makes it easy.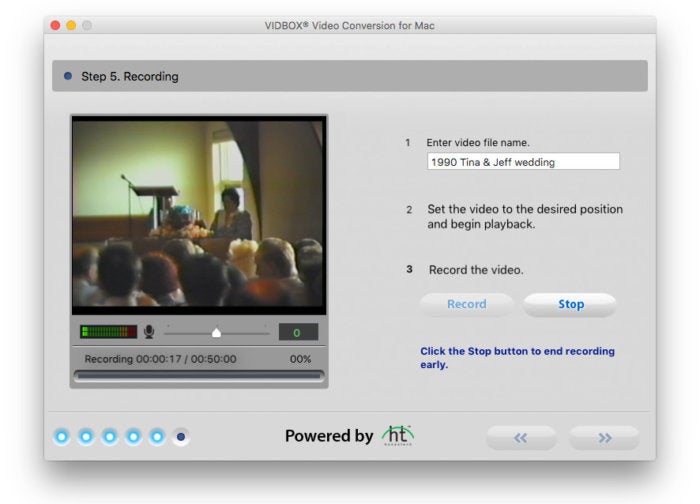 Recording takes place in real-time, so you can sit back and enjoy treasured memories as they're archived in digital.
Now it's time to enter a file name, begin manual playback, and click Record. Capturing is done in real-time, so a two-hour tape takes the same amount of time to convert. During this time, you can watch playback on your Mac display (double-click the monitor window to go full-screen), or adjust the incoming volume level if needed.
The resulting 640 x 480 QuickTime files can be opened, synced to iOS devices via iTunes, imported to iMovie for editing, or saved to other applications by dragging and dropping from the preview window. There are no settings for capturing frame rates other than 29.97 (NTSC, SECAM, and PAL video standards are supported, however) or adjusting the encode quality, but all files are saved as progressive, so you won't have to deal with the interlacing issues inherent with analog formats.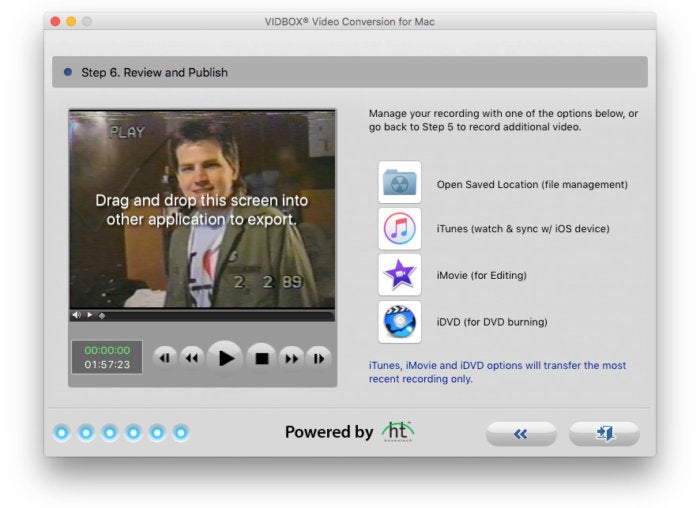 When a recording is finished, Vidbox offers a few one-click ways to do more than just watch your videos.
Bottom line
Vidbox Video Conversion for Mac is an affordable way to archive analog videotapes, assuming you still have an old camcorder or VCR around to play them from.