Typeeto review: Magic software keyboard for all of your mobile devices
Typeeto is a clever little piece of OS X software that allows existing Mac keyboards to be used with iPhone, iPad, iPod touch, Android smartphones or tablets, Apple TV, or most any device capable of pairing over Bluetooth, including game consoles.
Speaking of sound effects, I found that holding keys down too long while Typeeto is active caused the Mac to incorrectly trigger a repeated alert sound, although it didn't interfere with anything on the device side. I did find a potential Bluetooth software conflict in my testing, which seemed to disconnect the Knock app whenever Typeeto was activated, although other devices like my Magic Trackpad 2 continued to work without issue.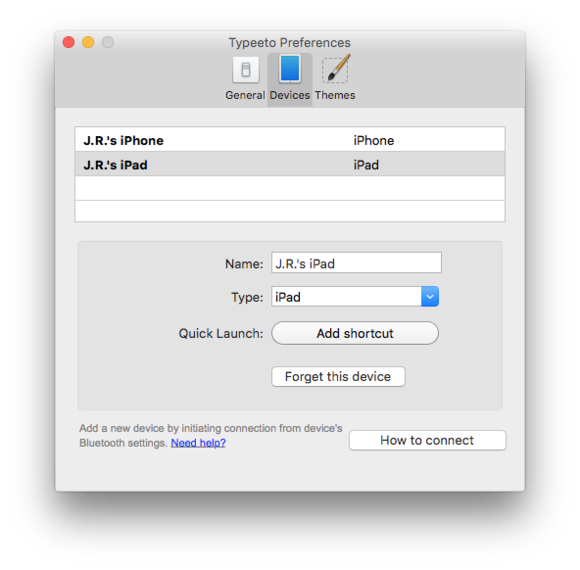 If you prefer a different device name, Typeeto can customize that and more from the app preferences.
Bottom line
If you spend most of your day near a Mac, Typeeto is a great investment that beats paying for separate mobile keyboard accessories for each device. The normal price is a bit steep (regularly priced at $20), but absolutely worth it at the current limited time sale pricing, even for occasional use.