Troubleshooting Photos: Syncing, deleting, organizing albums, and more
We're back with more answers to a seemingly endless number of Photos questions, including deleting, syncing, and organizing albums.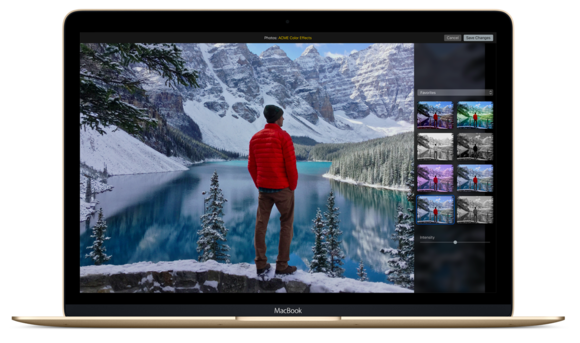 With the release of El Capitan's public beta, those with the desire to engage in a bit of risk have gotten a glimpse of Photos 1.1, a release that isn't just an extension of the original version, but also seems to fix bugs. We still don't know if 1.1 will be made available for Yosemite--it seems unlikely. But it's also extremely likely most Yosemite users will migrate to El Capitan, rendering it moot for most, since Photos is exclusive to Yosemite anyhow.
In this week's Mac 911, I revisit iCloud Photo Library's new way of thinking about where photos reside, solve a problem for syncing RAW images from an iPad to Mac without using Photos, and examine some issues with organizing albums and photos.
Old photos never die, they just fade away
Elizabeth Sulzby writes in about deleting photos:
With iPhoto, you were asked if you wanted to delete photos from the iPhone. Why does Photos not use that practice? This is really important to me. I want to use my iPhone on a vacation and take lots of photos each day. I want to download them to my MacBook Air and then delete them from my phone. Is there a way I am missing on Photos?
This is possibly one of the most confusing things about Photos and its connection to iCloud Photo Library. If you have the iCloud feature enabled, you don't need to delete or sync photos from any of your connected devices. They automatically synchronize in the right network conditions. When there's not enough room to store everything, any device--mobile or computer--that isn't set to keep full-resolution versions of every photo starts dumping its copies of whatever it deems the least-important ones.
If you disable iPhoto Cloud Library in Photos for OS X, then you can plug in an iOS device and you'll have the option to delete images after importing, just as you did with iPhoto. (This option appears when using an SD card, for instance.) Use iPhoto Cloud Library, and you never import, delete, or sync images at all to get them from one place to another.
It takes some getting used to, especially the fact that deleting an image on any connected device deletes that image from iCloud and all other connected devices. (You can find images for 30 days in the Recently Deleted album: File > Show Recently Deleted if it's not in your sidebar.)
Gary Ward has a related question:
All options are correctly done for optimizing storage on my iPad Air, but it still is using up 5.2GB of storage. The same library of photos on my iPad 2, set the same way, is less than 600MB with the same number of photos and videos on each.