TiVo Roamio OTA review: This DVR would be a cord-cutter's dream machine, if not for the subscription fee
If you haven't cut the pay-TV cord because you don't want to give up your DVR, you should take a good look at TiVo's Roamio OTA.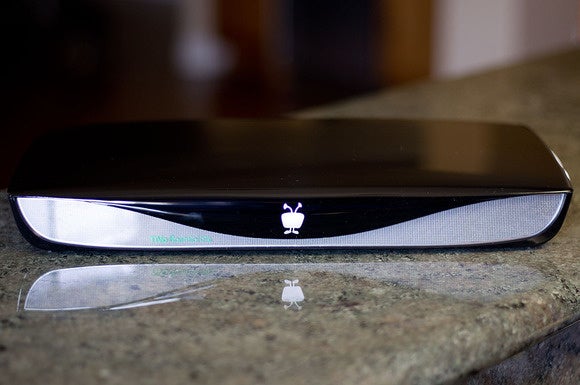 If you haven't cut the pay-TV cord because you don't want to give up your DVR, you should take a good look at TiVo's Roamio OTA. This set-top box harbors four HD over-the-air tuners, an on-screen program guide so you can see what's on each channel and when, and a 500GB hard drive that provides enough storage to record 75 hours of HD video. In addition to watching and recording live TV, you get access to on-demand services such as Netflix, Amazon Prime Instant Video, Hulu, and more.
It'll set you back just 50 bucks.
Yes, there's a catch; two, actually. First you'll need to also buy an HDTV antenna. That will add anywhere from less than $10 for a cheap indoor model you probably won't be happy with to more than $200 for a rooftop model that will pull in a signal even if you're on the very fringes of the broadcaster's range. But you'll need to buy an antenna for any device you're going to use to watch over-the-air broadcasts.The folks at TiVo sent along a $70 Mohu Leaf 50 (an indoor model with claimed range of 50 miles) for this review.
The second catch is more onerous: You must sign up for a TiVo subscription, which will cost $15 per month, $150 per year, or $500 for a lifetime subscription. You'll of course need to sign up--and pay--for Netflix, Hulu, and any other over-the-top services separately.
TiVo program guide
That subscription is to pay for TiVo's on-screen program guide, which is very similar to the ones that you get with any pay-TV subscription. Once you've grown accustomed to a program guide that lets you see what's on right now and in the near future, and then click a button on your remote to watch or record it (with the ability to skip over the commercials when you play it back), you won't want to go without one.
The alternative to an on-screen program is to use a second device--such as your phone, tablet, or home-theater PC--to view a free program guide on the Internet, and then push the buttons on your remote to go there, but that works only for live TV. If you're using a DVR, an integrated program guide is a must. TiVo's subscription fees undoubtedly subsidize the cost of its hardware. If a drive-less Roku 3 (which can't tune in OTA broadcasts and doesn't have onboard storage) costs $100, there's no way TiVo can make a profit selling the Roamio OTA with a 500GB hard drive for half that much.
Still, $15 a month is a lot of money to spend just to see what's on TV. But if you consider that the subscription fee also makes possible some of the Roamio OTA's other software features possible, it's not so bad. You can also download a free app to your Android or iOS app and use it as remote control (TiVo's regular remote is very good, but it's tough to beat a touchscreen). Purchase the TiVo Stream ($130) and you can stream live or recorded TV to an Android or iOS device from anywhere, and you can download recorded programs to an iOS device. I'll have a full review of this component later.