This is how the future looks with IBM Watson and 'perfect data'
It's awfully convenient and a bit scary.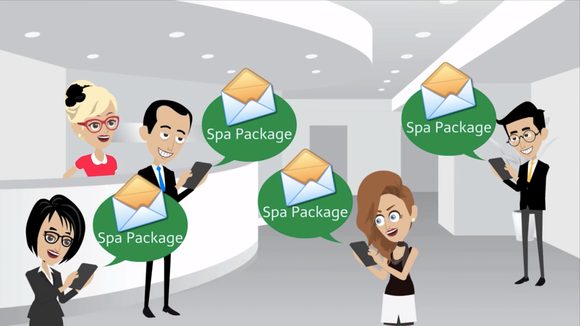 Go Moment's concierge app uses Watson's AI to serve hotel guests. Credit: Go Moment
One of them on show at the Watson event was a hotel concierge app like you've never seen. The Ivy app from Go Moment uses Watson's natural language APIs to interpret the messages you type, and it's been loaded with everything there is to know about the hotel you're staying in and the surrounding area, including restaurants, theaters and other services.
There are no more calls to the front desk and waiting an eternity for someone to show up at your room. Need tickets for a show? A beer and some towels by the pool? Recommendations for dinner? Ask Ivy and it shall deliver. Watson's APIs basically allow any app developer to create their own version of Siri, with knowledge about any environment they load in.
Ivy will be available to 20 million hotel guests by the end of the year, according to Go Moment CEO Raj Singh. Hotels love it, he said, because it keeps guests happy and cuts labor costs. That's because it can field most questions itself, and those it can't it routes directly to the right department without tying up the front desk. "We automate two months of labor every day." he claimed.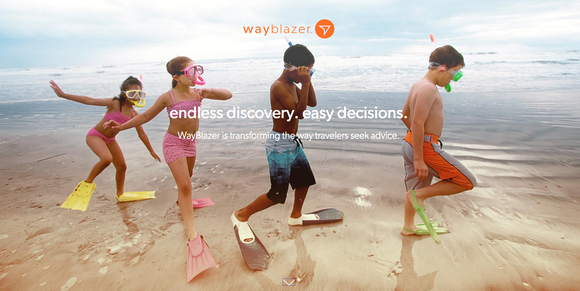 WayBlazer is a Watson-powered Expedia on steroids. Credit: WayBlazer
Another Watson-powered service is WayBlazer, which is basically Expedia on steroids. The service lets you input searches using natural language -- "What's the best hotel for a relaxing extended weekend?" -- and spits out results based on a profile it builds over time. The data is culled from thousands of sources including social media, blogs, magazines and newspapers.
CEO Felix Laboy arranged a "girls weekend" for one of IBM's executives, which included spas, massages and plenty of shopping. It seemed out of touch with Silicon Valley's current obsession with diversity and equality, and the executive pointed out that she might have enjoyed some outdoor activities as well.
Marketers are another big target for Watson, and former Sun CEO Scott McNealy was there to show his service, WayIn. It uses Watson's image recognition capabilities to trawl photos on social media and make them searchable, even when they don't have tags describing their content.
"We'll ingest and tag 200 million pictures a day," he said, which can be filtered by demographic and other attributes. "You can't do this without Watson."
His presence was fitting, since it was McNealy who declared over a decade ago that "You have zero privacy, get over it."
He might not have guessed back then that he'd be at an event today hosted by Sun's biggest rival. "Wow, I'm at an IBM announcement," he said as he took the stage. "We're not in Kansas anymore."