The complete guide to using emoji on your Mac, iPhone, and iPad
👍🇺🇸🚀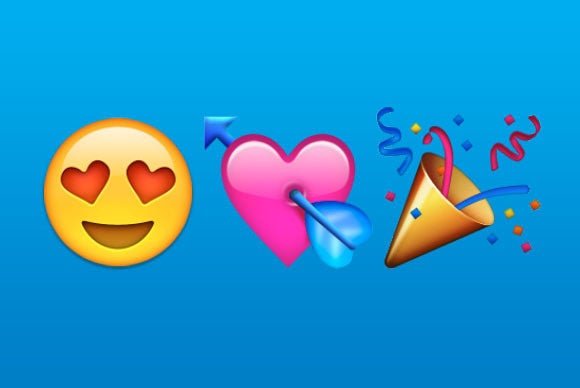 So, you're curious about emoji... 🤔
What the heck is emoji anyway?
They're just little symbols you can use in text in addition to your usual alphabet or pictographic characters. Things like 😃 and 👍 and ❤️.
So, like, smileys? ;-)
Yeah, a bit. Smileys like that are actually called emoticons. There are many more emoji, so they have a richer vocabulary. Plus, they're prettier, and rather than taking up seven characters to write this ASCII rose @}-,-`- you can just use one, 🌹, which is kinda handy on Twitter.
But when I type :-D in some apps, it turns into 😃 anyway, so…?
True, some systems will convert old-fashioned emoticons such as :'( into little colorful icons instead. Sometimes they will literally be taking those few simple characters and replacing them with an emoji equivalent, sometimes they'll swap them for a little bitmap character, and sometimes the underlying series of simple characters is left there but the app will show you a colorful icon instead when it displays the text. (I remember this happening with iChat; if I wrote "I'll be there (probably around 8)" then what would get displayed was "I'll be there (probably around 😎" since it would swap out the "8)" for "😎" on the fly!)
You've lost me.
Yeah, that got a bit technical, didn't it? ☺️ Basically, emoji are just sweet little symbols you can use to add nuance, context and fun to text – or indeed to replace text altogether. Whee! 🎉
Okay, so how do I use them on my Mac?
Anywhere you can type text, press Control-Command-Space and a character palette will show up which allows you to browse and search—just start typing—through the emoji. Click one or highlight it with arrow keys and hit return. On older systems, you'll have to use the Special Characters palette from the Edit menu (or Command-Option-T), and you might have to enable emoji by clicking the cog at the top left and customizing the list. You need at least OS X 10.7 to view and type emoji. 🦁
Anywhere I can type text, eh?
Well, nearly anywhere. You can use emoji in naming files and folders, though you're entering a world of pain when you share them. And some apps, such as those in the Office 2011 suite, won't support this character palette. But yeah, it will be at least technically possible in most places you can type text, smartypants. 😜
And on iOS?
Go to Settings > General > Keyboards > Keyboards and enable the Emoji keyboard. Now, wherever you can type text, tap the smiley at the bottom left of the keyboard to switch to emoji. (On older systems, tap the globe icon to toggle between keyboards; the emoji keyboard is just treated like it was any other language keyboard.) You can view emoji on iOS 4, but it wasn't until iOS 5 that we got the option of typing them using an emoji keyboard outside of Japan.