The app dev undead: 5 technologies limping along
Famo.us, io.js, JavaFX, Objective-C, and Spring.Net have all faded away, but for different reasons.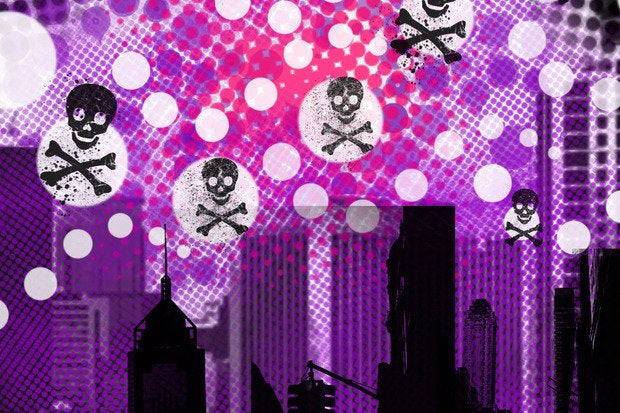 Sometimes, technologies are introduced to great fanfare and then, well, fizzle.
For whatever reasons, they do not gain much momentum or get displaced by a theoretically better successor. Not all are inferior tools -- in fact, they may even be superior to what was already available. However, superiority and innovation don't always translate to successful adoption, though some establish cult followings.
The year, we've seen five such technologies aimed at developers fail to live up to their initial promise and thus fade away.
Famo.us: Rich Web tools can't displace native apps
Last year, Famo.us was flying high and looked to give native mobile app development a run for its money. Equipped with a 3D physics-based animation engine, Famo.us positioned its open source JavaScript framework as taking Web development for mobile to the next level and simplifying the building of complex UIs.
The company scored tens of millions of venture-capital dollars and looked to make a killing with a wrapper service for mobile apps. But lately, Famo.us has has gone proprietary, abandoning its open source focus. The company's open source team was fired, in fact. Famo.us also abandoned its wrapper-service business model in favor of micro-app development and the Famous Micro-App content management system for digital marketers.
Despite the product shift, Famo.us CEO Steve Newcomb says the technical vision remains the same: building native interfaces with Web technologies. Still, the huge impact that Famo.us promised simply didn't happen.
io.js: Ugly divorce resulted in a strengthened marriage
Spun out as a fork of the Node.js server-side JavaScript platform in late 2014, io.js was intended to expand the horizons of the Node realm after devotees got tired with the platform's slow pace of change and restrictive governance model.
Io.js was going to change all that. But the divorce did not last. The two factions, which included some of the same people, agreed to make up this spring; previous releases of io.js are now considered Node releases. Node.js itself did move to the jurisdiction of the Node.js Foundation rather than its original governor, the application virtualization vendor Joyent.
Everybody appears happy with the resolution, and the months of dissonance had no significant consequences on developers.
JavaFX: The rich Internet technology that never took off
Introduced with lofty expectations by Sun Microsystems in 2007, JavaFX was Java's entrant into the rich client application space that Macromedia's Flash and Microsoft's now-all-but-dead Silverlight then dominated. Although it has a loyal following and still exists, JavaFX never took off.
Over the years, JavaFX has been eclipsed by Web technologies such as JavaScript and even Flash (which has problems of its own and is on the road to obsolescence). JavaFX's decline started years ago: Oracle discontinued JavaFX Script, a scripting language associated with the platform, in 2010.