Tested: VLC vs. Windows 10 video player. The winner may surprise you.
We tested six video players on Windows 10 to see which gives you the best battery life. The winner may shock you.
The results
For many people, the results will surprise. Most people "in the know" skip the default options for their video player of choice because it's "better" or more "efficient." My results disprove this from a battery-life aspect.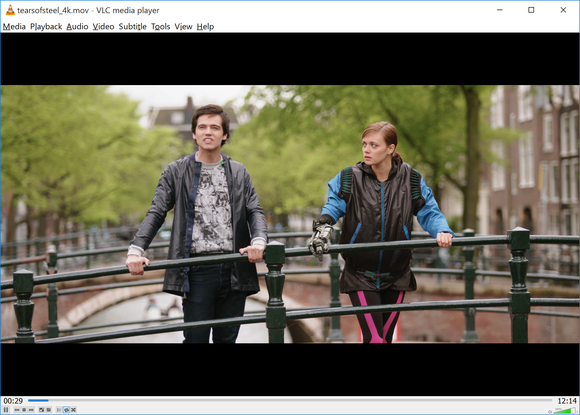 VideoLAN's VLC player is hugely popular but if you're using it while on battery, you're giving up a ton of run time.
VLC: hecka popular, hecka disappointing
Surprise: VLC, the worst of the bunch in runtime, is also the most popular. I didn't even bother with the Metro / Modern version, as most reach for the desktop version.
I'm a huge VLC fan and out of pure laziness, download VLC on my machines and never venture further. So it was a bummer to see my favorite media player perform so poorly in battery performance.
VLC's subtitle support is great and I'll still use it, but it'll only be on my desktop or when plugged in. On my laptop, when battery life matters, I'll have to skip it.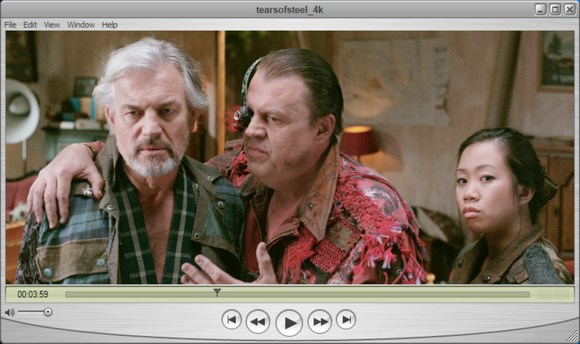 The QuickTime Player is still horribly broken and Apple doesn't seem to care.
QuickTime 7: The fail boat version
The fail boat was boarded by the QuickTime 7 player. This has been a horrible player for years and it hasn't gotten any better. On the Radius 12 with its Core i7 Skylake CPU, it could not even play the video file without constantly dropping frames. I actually gave up after several attempts of trying to make it work. And yeah, I was playing a .mov file man, which is Apple's own QuickTime file format.
I considered just dropping it from the test but decided that it's a worthy public service advisory to remind people just how much of a fail QuickTime 7 is. At least Apple doesn't force you to download it with iTunes anymore, but it seems odd that Apple would hurl stones at Adobe while sitting inside of a house made of shimmering non-Gorilla Glass. Maybe in addition to targeting Adobe Flash for public ridicule, you should also flog the QuickTime player now and then?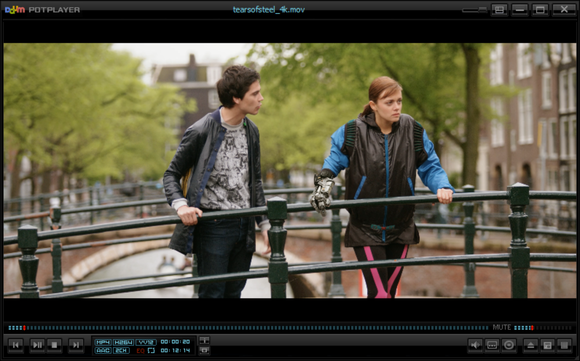 PotPlayer has a head-spinning amount of things you can tweak even when compared to its contemporaries.
PotPlayer: Flexible but no cigar
I'll admit I'd never heard of PotPlayer before researching this article. Like VLC, it can play files with missing or corrupted portions. When it installs, it will prompt you to fetch additional video and audio codecs for installation and claims to be able to play more files without the need for third-party codec packs installation.
Previous Page 1 2 3 4 Next Page