Talking SMAC: Revisiting social, mobile, analytics and cloud
If your IT team doesn't have a SMAC roadmap, you may find your company drifting off-course in 2015 and 2016. Here's brief refresher course on SMAC.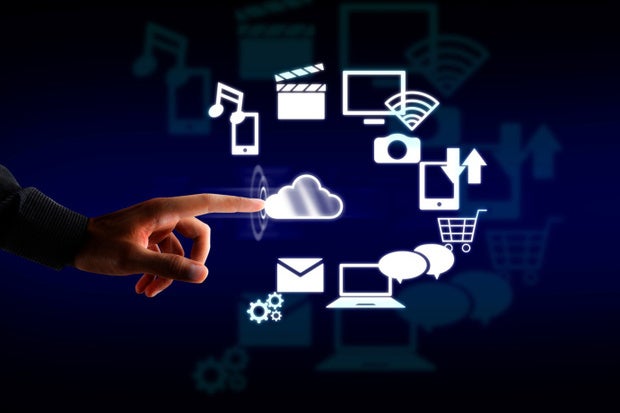 While SMAC (social, mobile, analytics and cloud ) concept crystalized only in the past couple of years, buy this new area in data warehousing and data analytics has been growing -- and improving -- every day.
Revisiting SMAC will be useful for many CIOs as they look into the second quarter of 2015 through 2016 and beyond. What has changed? What has improved?
What makes up SMAC?
A quick review: SMAC is a concept where four ingredients come together to allow businesses to derive new insights about their customers' preferences and behavior. Those ingredients include the following:
Social networking. Social data includes information harnessed from the likes of Twitter, Facebook, LinkedIn and Yammer to uncover the "timelines" of a customer base: What they talk about, what they are interested in, what they are looking forward to and what are their basic family demographics, all of which can especially be gleaned with the help of a vendor like DataSift.
Mobile devices. Mobile devices are the cornerstone of how new business is being built. Mobile devices allow users to constantly update their profile, stay aware of deals and promotions, and track locations and buying habits by virtue of connecting to various wireless signals and near-field communication (NFC) devices.
Analytics programs. As databases have grown larger and processors and memory have become capable of chewing through hundreds of millions of records in a short time, we have begun to see how analytics can do more than just track clicks. Analytics can establish links between entities and make intelligent predictions about customer behavior based on knowledge a system has about a customer -- knowledge that has been informed by social networking.
Cloud computing. The cloud element of SMAC refers to the capability a business has to spin up vast amounts of capacity that are paid for by the minute or hour. Businesses do not need to spend millions of dollars building another data warehouse -- they simply rent it from a cloud provider, do their work and turn it off. When the business environment changes, they simply spin up another cluster in the cloud, pay another few hundred dollars and continue building insights.
The convergence of these technologies means there has not been a better time in history to get deep insights and predictive capabilities into your customer base. As a CIO, it is your duty to deliver to your organization the best business-enhancing tools you can -- after all, you are more than Patch Tuesday and email backup restorers. SMAC is an area where CIOs can deliver tangible results to a business.
What is new in SMAC in 2015?
How have improvements and enhancements in each of the contributive areas of SMAC really bolstered the end game for organizations harnessing the power of a SMAC strategy?