Sunrise Calendar is gone, and Microsoft Outlook can't replace it
Contrary to Microsoft's word, Outlook has not adopted Sunrise's more popular features.
In the meantime, Google Calendar does support some interesting calendars on its own, so if you add them, they should sync with whatever calendar app you're using. Still, Google's selection isn't as extensive as Sunrise's (it doesn't include TV schedules, for instance), and it doesn't help people who use iCloud, Outlook.com, or other calendar sources.
Recurring events and multiple reminders
Flashy features aside, Sunrise was simply better than Outlook as a bread-and-butter calendar app. It let you set up recurring events on a daily, weekly, or yearly basis, with intervals and stop dates. It also supported adding more than one reminder for a single event.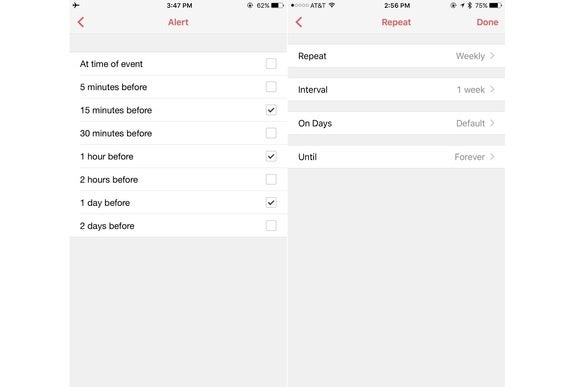 These should be table-stakes features for any calendar app. It's baffling that Outlook isn't supporting them yet, and only underscores the notion that the calendar side of Outlook is an afterthought compared to email.
Desktop support
Although Sunrise was obviously designed with mobile devices in mind, it also offered a website and apps for Chrome and Mac, so you could access the same calendars and integrations on a laptop or desktop computer.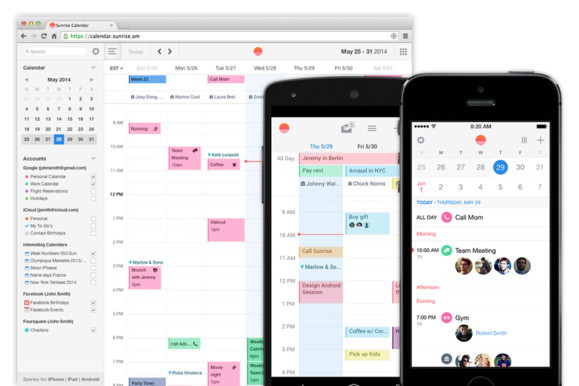 Meanwhile, the modern Outlook app—based on the Acompli email app that Microsoft acquired in 2014—is a no-show on the desktop. Instead, there's a desktop version of Outlook for Office users, a stripped-down Outlook calendar website, and a completely separate Calendar app in the Windows Store. So even if Microsoft added more Sunrise features to Outlook for mobile devices, it's unclear whether those features would become available on Windows PCs, Macs, and Chromebooks.
Navigation and usability
Beyond all the big-ticket features that Sunrise offered, the app had a few little flourishes that helped you understand your schedule. For instance, each appointment displayed thumbnail images of the people you're scheduled to meet with, and the calendar view included two days of weather forecasts.
Sunrise also automatically assigned different icons to each event based on the name and location within. A birthday party event might show you a balloon icon, while a meeting at a coffee shop showed an icon with a coffee mug. These aren't make-or-break features, but they speak to the broader attention to detail found throughout the Sunrise app.
In theory, shutting down Sunrise to focus on a unified email and calendar app makes sense. Resources are finite, so funneling them all into Outlook could prevent duplication of efforts, and allow Microsoft to deliver more features to a consolidated audience.
But that approach only works if the combined effort is equal to or better than its disparate parts. That's not the case with Outlook and Sunrise. After giving itself 10 months to pull together the two apps, Microsoft's not even close.