Status check on OpenStack: The open source cloud has arrived
Backed by IBM, HP, Rackspace and 500 other companies, OpenStack has emerged as the open source alternative to Amazon and Microsoft in the cloud.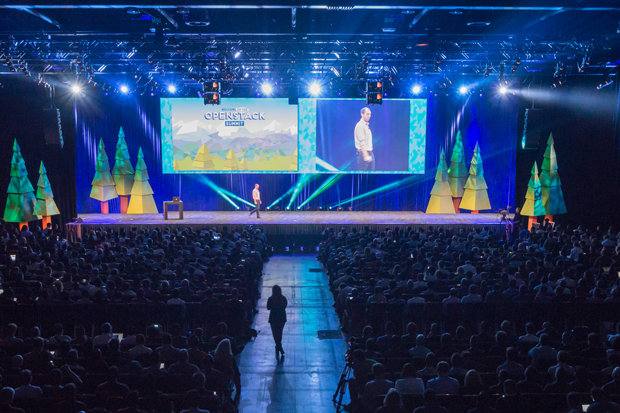 Piston Cloud Computing was one of the darlings of the OpenStack movement. A founding father of the cloud computing project, it produced one of the first private cloud products based on the open source code.
Fast forward two years and founder Joshua McKenty has left Piston and the most recent release of the company's product dropped OpenStack from its name. What used to be Piston OpenStack is now named Piston Cloud OS. Why the change?
"When Joshua and I started the company we did so to build a technology that would orchestrate the data center," said Christopher McGowan, CTO of Piston. "OpenStack is still a key technology for that." Recently though, customers have been asking about technologies such as Hadoop, Docker containers and data center orchestration software products like Kubernetes and Mesos. "We're expanding to support other technologies."
Is it a commentary on OpenStack more broadly? Consider other news about OpenStack recently: Nebula, an OpenStack startup founded by another founding father Chris Kemp, recently closed down. HP, which is pinning much of its IaaS cloud offerings on OpenStack technology, has sent mixed signals about its cloud offering in the market. To some, it seems that OpenStack is in trouble.
But backers of the project insist it's as strong as ever. This week OpenStack is in the midst of its 11th semi-annual Summit in Vancouver. From all accounts it's got the feel of a real tech show with an estimated 6,000 attendees and more than 500 companies supporting the project.
As for the churn of startups, Chief Operating Officer of the OpenStack Foundation Mark Collier says that's just part of the natural evolution of any technology. Not all startups make it; some pivot, some fail. Perhaps some of the hype around OpenStack has cooled, he acknowledges, but that's not necessarily a bad thing. "That's a natural progression when a technology goes from being a promise to actually delivering," he says.
The good
Many analysts who track OpenStack are bullish on the project. IDC cloud and virtualization analyst Gary Chen said the project is strong.
Forrester senior analyst Lauren Nelson published a report during the summit this week titled: "OpenStack is ready are you?" and declared that its viability and presence in the market is "irrefutable." OpenStack has become the "compatibility standard" in the private IaaS cloud market, she says.
Vendors and pundits can say what they want about technology, but perhaps the best metric to use to measure OpenStack is user adoption. Some lament that there have been relatively few new user stories about OpenStack at its recent summits, but Nelson found 11 Fortune 100 companies using OpenStack for production use cases, including Best Buy, BMW, Comcast and Disney. EBay, Yahoo and EBay/PayPal have massive OpenStack installations. That's not to mention major service providers who use the open source code to build products and services that are delivered to the market Rackspace, HP and IBM all fall into this category.