'Start' button devs say Windows 8.1 doesn't put them out of business
When Microsoft added support for the revamped Start page into Windows 8.1, that eliminated the need for dedicated third-party Start menus, right? Wrong, say developers like Stardock, Classic Shell, and others.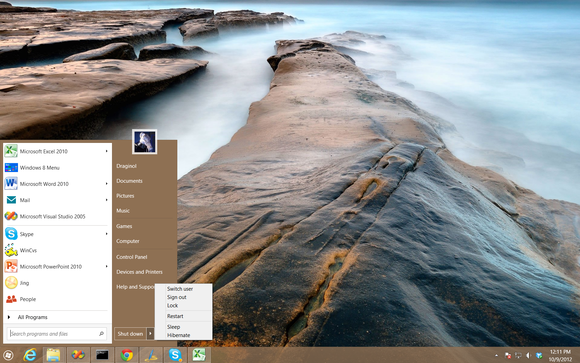 Nevertheless, the developer of Classic Shell said that his product was as viable as ever. "Nobody killed anything," he said, via an exchange though his Facebook page. "The only feature they added that Classic Shell (and others like it) has, is the immediate boot to Desktop."
The question now is whether or not Microsoft's Windows 8.1 update, and the functionality it added, provides yet more opportunities for developers like Classic Shell to add features. They'll have some time; Microsoft has said that it will hand over Windows 8.1 to OEMs at the end of August, with a consumer update at some point thereafter. PCWorld asked the developers what their plans are, but the Start developers aren't talking.
"Too early to tell. It is still a preview, not even a beta," the Classic Shell developer said. "Even without it I have my hands full at the moment."