StarHub offers device subscription service to SMEs in Singapore
The new offering aims to lower SMEs upfront IT investment, as well as remove the complexity of maintaining an IT team.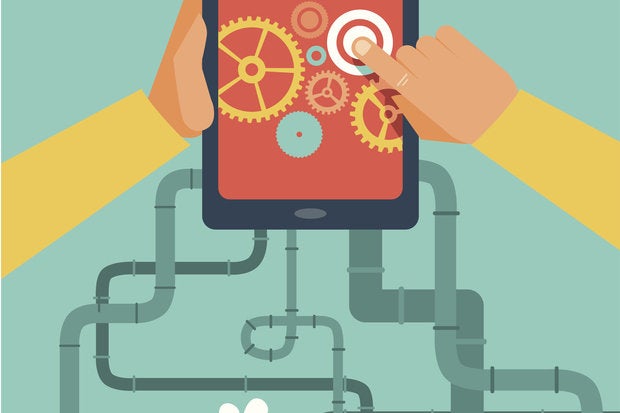 StarHub has launched "Device Subscription Service" for small and medium-sized enterprises (SMEs).
The new service will allow customers to manage their IT needs at a given monthly flat rate, which includes device configuration and technical support.
"Rising business costs and hiring difficulty remain top concerns among local SMEs. With Device Subscription Service, StarHub can help SMEs manage these challenges effectively by lowering upfront IT investment as well as taking away the complexity of maintaining an IT team. As the IT spending is incurred as a monthly expense rather than an upfront capital investment, SMEs will be able to better allocate resources towards growing their core business," said Sebastian Tan, Vice President of Enterprise Solutions, Services and Delivery, StarHub.
The Device Subscription Service comes in various price plans that span for two to three years. Customers who subscribe to the StarHub Fibre Broadband or Business Mobile can enjoy S$15 off monthly for every plan subscribed. Customers can also add the Smart Office Suite to their plans, which include fibre bundle, mobile connectivity, office hardware and IT support. This overall bundle will save cost and improve efficiency among SMEs, according to StarHub.
StarHub has also partnered HP to offer high-performing desktops and notebook PCs, as well as print devices, to customers who subscribe to the Device Subscription Service.
Such HP devices will include a pre-installed Windows 10 Pro, Office 365 and McAfee internet security software to eliminate the hassle of purchasing and installing the software separately themselves. A group of dedicated technical team members will also be available daily, in the event the device faces a downtime and hampers productivity.
According to StarHub, the Office User plan charges S$43.00 per month for the use of a HP ProDesk 400 Desktop Mini while the Mobile User plan, priced at S$48.00 per month provides access to a HP ProBook 430 G3 Notebook.
For high-speed, professional-quality color printing, they can choose the HP PageWide Pro MFP 477dw at S$35.00 per month or the HP Color LaserJet Pro MFP M277dw at S$22.00 per month.
"Our partnership with StarHub to introduce the Device Subscription Service will break traditional conventions of how PC and printers are typically purchased and managed. This new service model will also cover the secure disposal and upgrade to the latest technologies to ensure small businesses remain productive and think big," explained Lionel Chng, Managing Director, HP Inc. Singapore.