Smile updates TextExpander and switches to subscriptions
Users will pay a monthly or yearly fee to access TextExpander snippets on the Mac, iPad, iPhone, and even a beta app for Windows.
Smile uses https for all its apps and its website, so your data never passes unencrypted over local networks or the Internet. But it does store the data as plain text on its cloud servers, so you probably don't want to store snippets for your Social Security number or account passwords.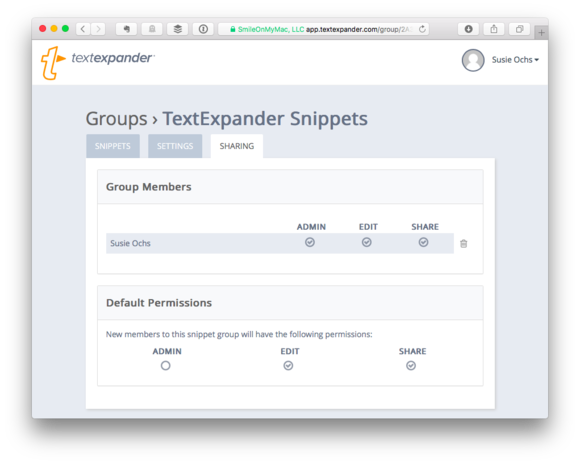 For now, all the sharing is done in a browser app.
You can organize your snippets into groups inside the Mac app, but the new snippet-sharing features are all managed in your browser, by logging in at TextExpander.com. People were already sharing TextExpander snippets before, but it was clunkier. The new version lets you invite people by email address (they'll need their own TextExpander.com accounts and subscription plans, of course), and then specify which snippets are shared with whom, including permissions to edit them or share them further.
Stay tuned for more on TextExpander's new pricing model, as well as a full review of the new apps and sharing service.