Slack finally launches its enterprise edition
The company's new tools let businesses manage several teams together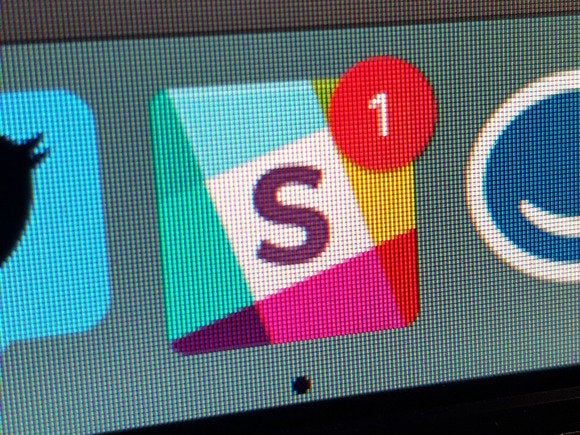 After a long wait, Slack has announced the version of its popular work chat application that is designed for enterprises. On Tuesday in San Francisco, the company unveiled its new Enterprise Grid product, aimed at helping companies administer and connect multiple chat instances.
Grid allows business administrators to set up each team inside their organization with their own centrally managed Slack instance. Those workspaces can then be linked together using shared channels, and all of the people inside an enterprise can direct- message one another, even if they're not part of the same workspace.
Those features help deal with one of the biggest issues enterprises have encountered with Slack. The chat application isn't really designed to support an entire business with thousands of people all working inside the same instance. But the only other option prior to the launch of Grid was to use a series of isolated Slack teams and give users membership to each one they needed to take part in.
Now, it's possible for companies to create an archipelago of connected teams, which should be more useful for larger organizations.
It's a key set of functionality that's designed to appeal to enterprises, and comes a very short time before Microsoft is expected to make its Teams work chat application generally available.
While Slack has publicly welcomed the heavy competition from Microsoft, Teams presents a serious threat. A recent Spiceworks survey of IT pros showed that Microsoft's chat app beat out Slack when it comes to planned adoption over the next year. Microsoft announced Monday that 30,000 organizations have already used Teams, even though it's still in beta.
Grid may help turn some of that tide, however. Organizations that buy into it will give IT departments the ability to deploy companywide policies over how Slack works inside a particular organization. For example, it's possible for an organizational admin to prevent anyone from creating publicly shared links of Slack posts.
However, Grid also allows organizational admins to cede control of certain functionality to the people running each workspace. That means the marketing team can keep a lid on Giphy integration, while engineers share all the silly animated reactions that they want.
Slack has also integrated Grid with a team of 10 companies' eDiscovery and Digital Loss Prevention systems, so that businesses can manage communications under the policies they apply to other material.
From an end user level, Grid has the potential to significantly simplify using Slack to communicate inside a large company. Each team will still get its own workspace, but those workspaces can be connected easily through shared channels that users from multiple teams can join.