Sick of NBC's vapid Olympics coverage? Use Opera's built-in VPN and you can watch the BBC's coverage instead
"We'll have more from the Olympic Games in Rio after these messages from our sponsors."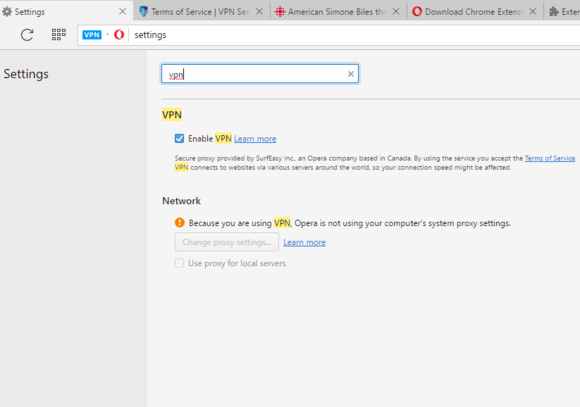 Mark Hachman
Opera's VPN can be toggled on and off easily.
Notice there's now a blue "VPN" tag next to the URL in the URL/search bar. That's your indication that you're now within a VPN. There's one more thing to do: select your VPN provider. Click the "VPN" tag, and you'll see a small visual indication of how much data that VPN has consumed (probably nothing, at this point) and a small "Virtual location" drop-down menu at the bottom of the screen. Click that, and choose your country.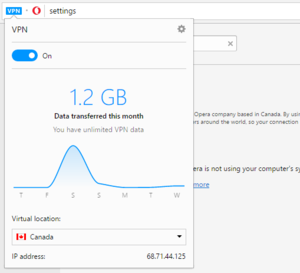 Mark Hachman
Opera provides an easy way to pick and choose your VPN country of choice, too.
In this case, let's set the VPN location to Canada. Why? Because if you then visit the Canadian Broadcasting Corp.'s Olympics page, you can begin watching the Games to your heart's content—but only if you're using the Canadian VPN.
Step two: PC or your TV?
The quality of your connection will depend on how many people are using the Canadian VPN connection at any given time. In my experience, I was able to stream at least one event in HD resolution at 3.0Mb/s. Unfortunately, all of the CBC video streams through a window whose UI remains in place, rather than completely disappearing when you switch to full-screen mode.
If you're content with watching the Olympics on your PC, or connecting your laptop to a TV via an HDMI connection—that's it, you're done. What about connecting via a Chromecast,? Or viewing the BBC broadcast via VPN? For those scenarios, read on.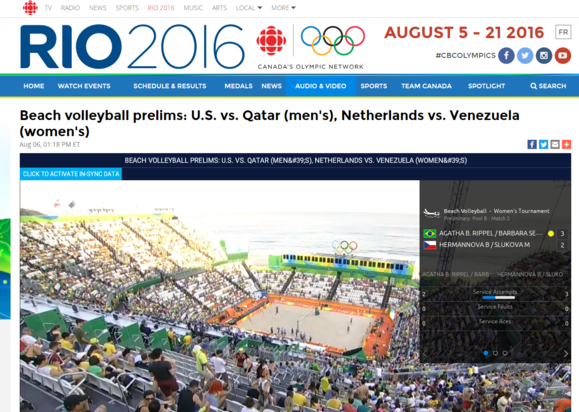 The CBC stream has "fly-in" data that you can view either during the match itself or during one of the breaks.
Option one: Connecting Opera to your Chromecast
While Opera can't natively use Chrome extensions, there is a workaround: an Opera extension called Download Chrome Extension. If you download and enable it, you should find that most of Google's own Chrome extensions are enabled in Opera.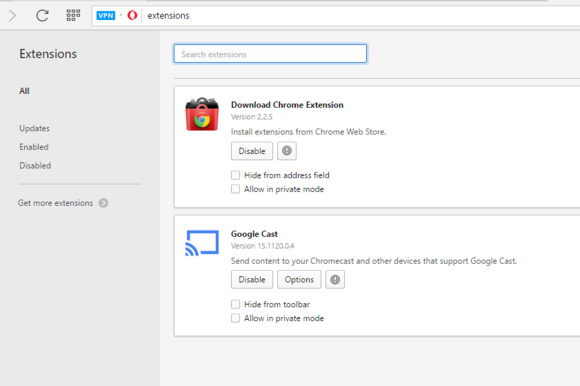 Mark Hachman
You can add whatever extensions to Opera you wish, but here are the two you'll need to stream to a Chromecast.
That opens up an entire world of extensions to Opera, but the one we want to add is Chrome's own Google Cast. Google Cast allows you to "cast" your Web page to your TV screen. I've had middling results with Google Cast (as opposed to casting a YouTube video to my Chromecast) but you might find it works for you.
Previous Page 1 2 3 4 Next Page