Rosetta Stone embraces storage virtualization in DevOps shift
The learning software company is using little-known virtualization software to ease its transition to agile software development as its digital download business blooms.
Mark Moseley, the vice president of Information technology for Rosetta Stone, ran into something of a virtual wall a couple of years ago as the education technology software company shifted to a DevOps programming model.
As the team cloned and backed up databases for test-development environments, it made duplicate copies of the same files and database records. Generating these copies, so-called copy data, required a lot of storage capacity and CPU cycles, boosting computing costs. In addition to the financial impact, waiting for data operations such as refresh and rollback could take days.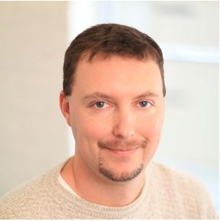 Mark Moseley, vice president of information management at Rosetta Stone.
Even so, creating backups that enable disaster recovery is a necessary evil to test new software, the price for running an agile shop. "When it gets to testing, you've got to have data on the back end," Moseley says. He began searching for a solution.
Rosetta Stone's duplicate data dilemma is not uncommon for companies trying to build, test and refine software faster. IDC estimates the average organization holds as many as 375 data copies, including backups of backups and multiple versions of files. The researcher says copy data comprises as much as 60 percent of what is stored in data centers, costing companies as much as $44 billion to manage worldwide.
DevOps requires different data management
To reduce duplicate application data while ensuring that it is still protected, Moseley settled on "copy data virtualization" software from Actifio. As programmers deploy a quality assurance environment, Actifio enables them to take a snapshot of one of its databases in a couple of minutes. The software enables Rosetta Stone to create a a single "golden master" of production data and maintain changes to that master copy so that programmers can rapidly recover large data sets.
Since adopting the software, Rosetta Stone has reduced the cost to create and store backups, which previously required the IT team to add more disks to storage arrays from EMC, HP and other vendors.
Moseley says that he can't currently quantify the storage savings. However, when data copies originate from the golden image are virtual rather than physical, copy data storage can be reduced between 80 percent and 90 percent, Gartner analyst Pushan Rinnen wrote in a July 12 research note.
In Rosetta Stone's case, the flexibility in conducting backup and recovery operations supersedes any cost savings as the company continues on its DevOps journey. "Being able to create those test-dev environments is near the top of the list of the things that we've got to be able to accomplish to keep our development teams fast and able to test what they've got going on before it hits production," Moseley tells CIO.com. "[Actifio] gets us out of the backup and recovery [cycle]."