Review: The Alcatel Idol 4S launches Windows phones into the VR generation
At $470, however, it's still a significant investment.
Alcatel makes a valiant effort to show off at least some of the VR content via its VRLauncher app, which serves as a hub of sorts for other apps on the phone. Basically, the available content comes down to a bit of 360-degree photos and video supplied by Alcatel itself, a pair of decent 3D VR games, as well as Tube 360, a small series of up-to-date 360-degree videos that are actually worth watching.
Personally, I felt that Alcatel's bundled videos were the worst part of the experience. I quickly ejected from a 360-degree wingsuit video which didn't rotate quickly enough to convince my sense of balance that it was in control.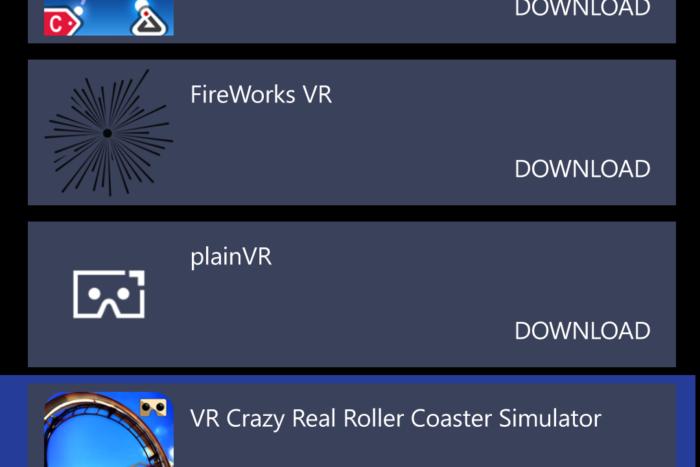 Alcatel helps curate VR apps on the Windows Store. There aren't that many.
It's a credit to Alcatel's hardware designers, though, that the two bundled games—Fibrum's Captain Fellcraft VR and Zombie VR—played smoothly. Fellcraft was a bit difficult to control—inclining your head from side to side to control an endlessly falling BASE jumper isn't that comfortable—but I was left without the nausea that the videos induced. The Windows Store app also offers a few VR apps, though most are specifically designed for repurposed Google Cardboard.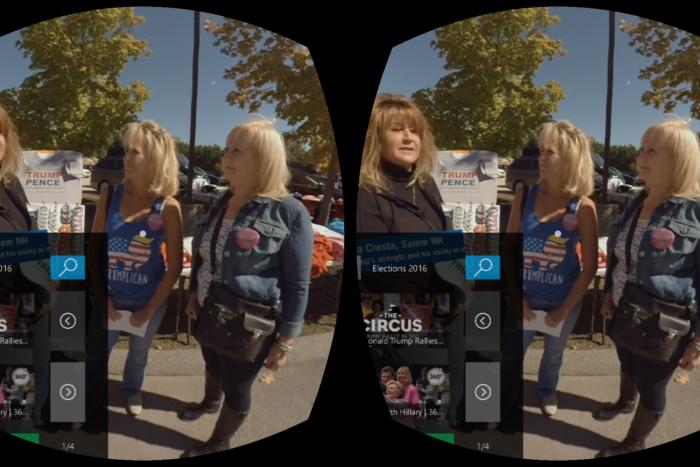 Tube360 is worth using, if only because the app attempts to keep up to date with topical video features. You can navigate from video to video within the app.
Make no mistake about it, however: VR headsets and content in the Android world are leaps and bounds ahead. Compare our Gear VR hands-on from 2014, for Pete's sake. Meanwhile, Windows phones still lack an official YouTube app, let alone one that can show 360-degree content.
The best Windows consumer phone we've seen
Your consumers Windows phone choices boil down to two: the Microsoft Lumia 950 or the Alcatel Idol 4S. The Lumia 950's superior camera offers a significant edge. I'll back any phone that delivers outstanding battery life, however, and the Idol 4S's silky-smooth performance complements this feature perfectly. As for VR? Without compelling content, it's gimmicky, but what little there is, is implemented well.
From here on out, you know the story: Without any assurance of a Surface phone (or device) on the horizon, Windows phones may be on their deathbed. But for those willing to take that chance, the Alcatel Idol 4S delivers.
Previous Page 1 2 3 4 5