Review: The Alcatel Idol 4S launches Windows phones into the VR generation
At $470, however, it's still a significant investment.
On the other hand, I thought the 8MP front-facing camera shot rather nice selfies. The 84-degree wide-angle lens captures quite a bit in the available frame. Video can be recorded at 1080p (30 frames per second) quality, and played back at 1080p (60 fps).
Something new for Windows: Virtual reality
Unless you have the available funds to pick up a Microsoft HoloLens, the Windows phone world has been basically bereft of augmented or virtual-reality solutions—until now. Each Idol 4S ships with a pair of Idol 4S VR Goggles, and Alcatel clearly intends them to be one of the phone's chief selling points. Don't expect to be overwhelmed—with a few exceptions, a lack of available content dims the experience considerably. Generally speaking, though, the available content moves smoothly enough to avoid lag-induced nausea.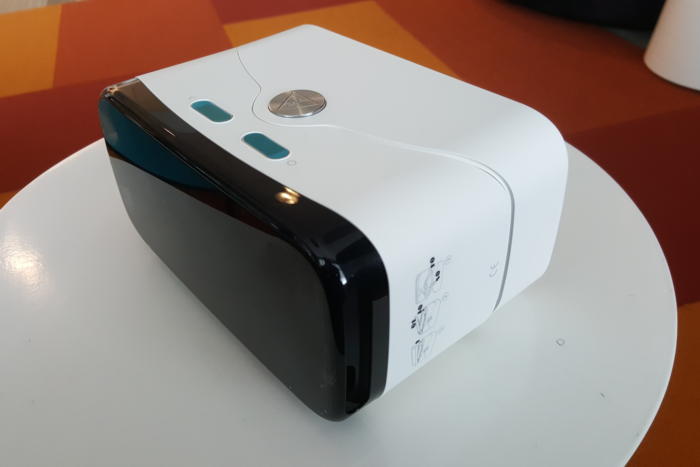 The Idol 4S holds the phone, lenses and straps together inside of a neat plastic package.
Alcatel was clearly inspired by the Samsung Gear VR, and the same basic hardware design applies here. A front cover snaps off, allowing you to clip in the phone and even store it there. A pair of lenses split your vision into separate screens, helping create the stereoscopic 3D imagery that tricks your brain into thinking what you're seeing is real. An elastic strap holds everything in place.
Alcatel did a bang-up job of designing the goggles' frame, as long as you don't put too many demands on it. Everything felt light and quite comfortable, and my eyes adjusted naturally. Plastic shells on the front and rear snap in and contain the dangling straps and smartphone when not in use, wrapping it all up in a neat plastic package.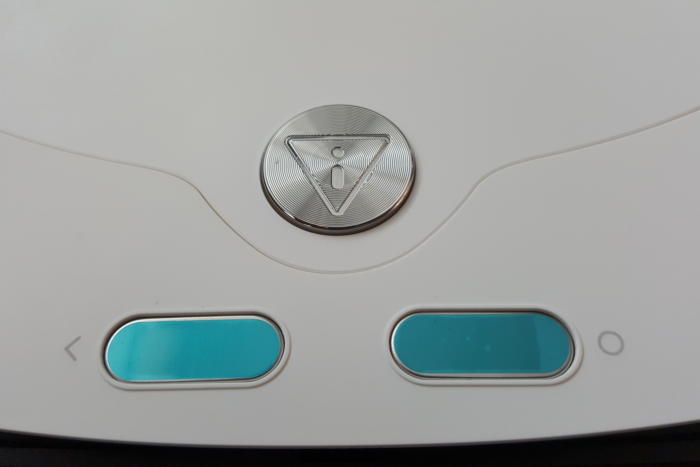 The silver button detaches the back of the goggles, exposing the straps. The blue buttons are used to control the phone, though they sometimes didn't seem to work.
I don't wear glasses, however, and there's no focus knob to make the necessary adjustments for those who do. Alcatel's goggles also include a pair of control buttons, and the phone has to be properly aligned for them to work. More often than not, they didn't, though I wasn't sure if that was due to the apps or a flaw in the hardware itself.
Anyone who knows Windows phones, though, grimaces when they hear "apps" mentioned. Overall, the app landscape for Windows phones has somewhat improved—but not VR. There's only a trickle of content available, even third-party apps.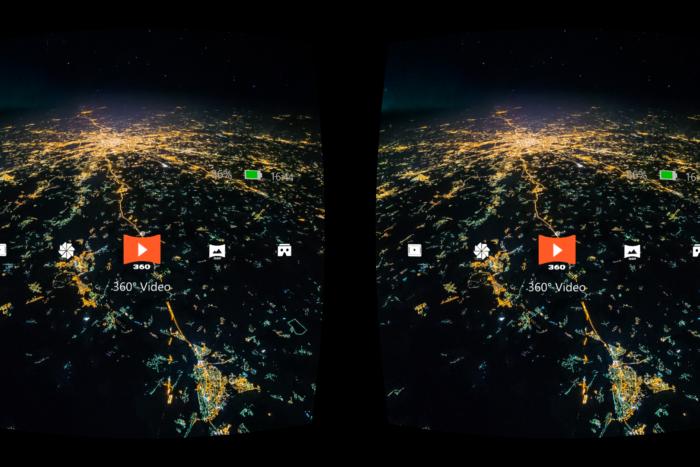 Although you can manually load individual apps, it's best to start with Alcatel's included VRLauncher app, which allows you to move your head and launch apps.
Previous Page 1 2 3 4 5 Next Page