Review: The Alcatel Idol 4S launches Windows phones into the VR generation
At $470, however, it's still a significant investment.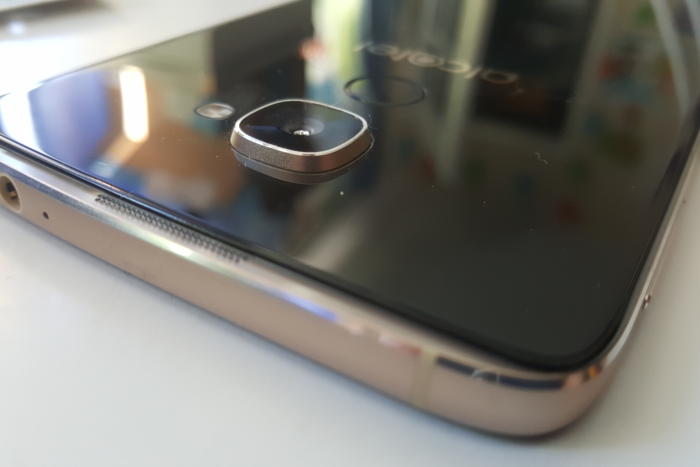 There's a pronounced camera bump on the rear of the Idol 4S. Behind it is the fingerprint sensor.
Not all is lost, however, as there's a middle ground: the popular camera button. Even with the screen off and locked, pressing the camera key triggers Microsoft's camera app. (In the Android version of the Idol 4S, this "Boom button" animates the weather and creates photo collages, features not available in the Windows version.) From there you can tap the button again to shoot, or adjust the settings and focus. Still, as a guy who's constantly trying to snap shots of his kids as they zoom by, the overall delay disappointed me.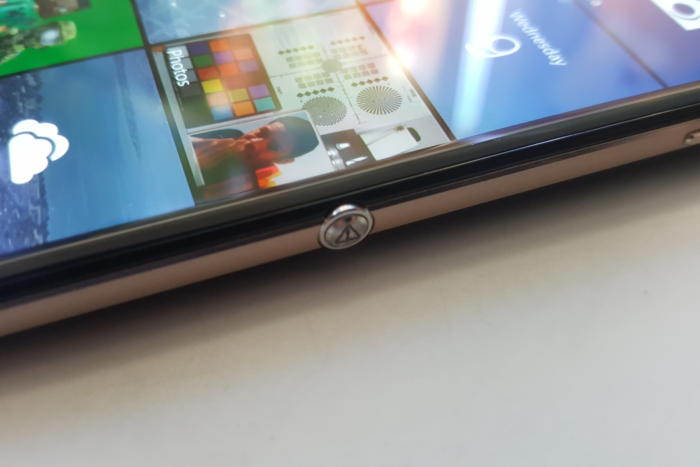 The camera button on the Idol 4S makes shooting photos a one-button affair.
To test the time to shoot, I took pictures of a stopwatch app beginning with the phone's screen off, measuring the difference between when I pressed the camera button and what the camera actually recorded. I then averaged the shot times together to generate a final score. A lower time is better. (To be fair, even phones with Windows Hello or a PIN require a few seconds to unlock, pushing the HP Elite x3, for example, out of contention.)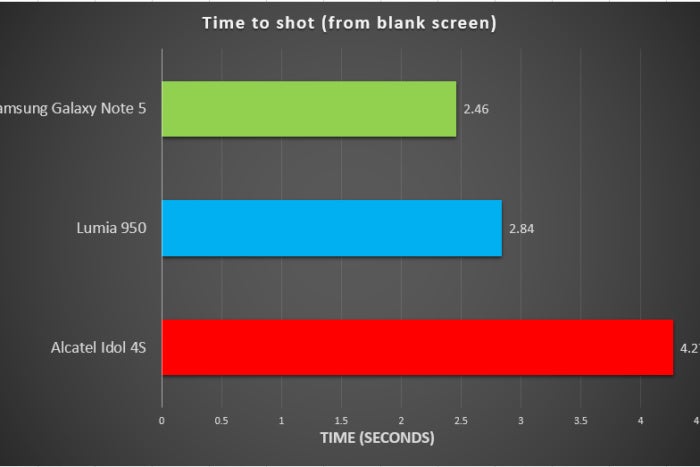 In our photo-quality testing, the Alcatel Idol S performed fairly well, at least in full light. We test four lighting scenarios: studio lights at full brightness, minimum brightness, and then under lamplight with and without flash. I didn't like how the Idol S performed under low-light conditions, with or without flash. See for yourself: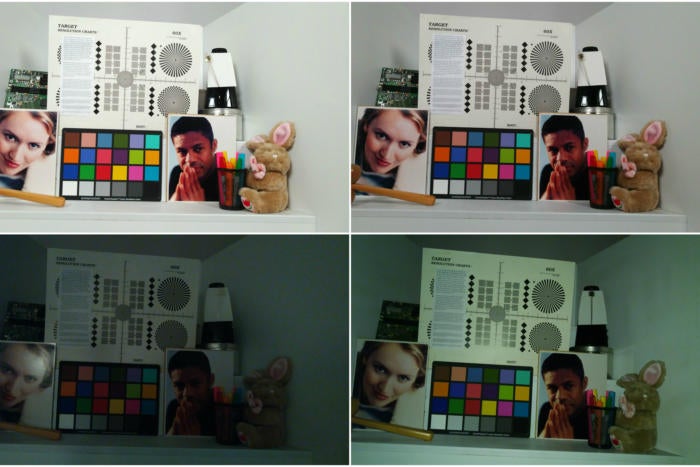 Our test shots of the Alcatel Idol 4S reveal some serious weaknesses in low light. Upper row: studio lights at full and minimum brightness. Bottom row: lamplight, first without then with flash.
Another possible reason for the lower-quality shots may be the encoder technology. The cameras inside the Acer Liquid Jade Primo and Idol 4S use Qualcomm's JPG encoder. I discovered that the file size of the first studio photo I shot with the 4S was just 1,345KB, versus 3,670KB for the Lumia 950 at nearly identical resolutions and identical color depths. Sure, Qualcomm's encoder may be quite efficient. But it's also possible that quite a bit of digital information is being left on the cutting-room floor, so to speak, degrading the images significantly.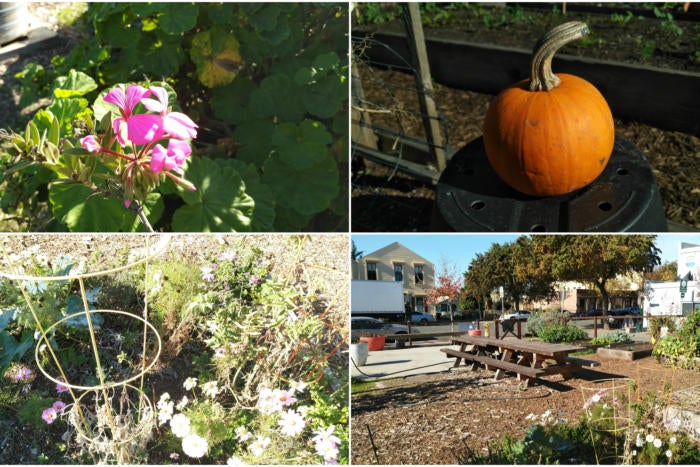 A photo collage of pictures snapped with the Idol 4S. Some closeup shots look nice, but some exposure issues seemed to crop up in others. HDR shots worked well.
Previous Page 1 2 3 4 5 Next Page