Review: The Alcatel Idol 4S launches Windows phones into the VR generation
At $470, however, it's still a significant investment.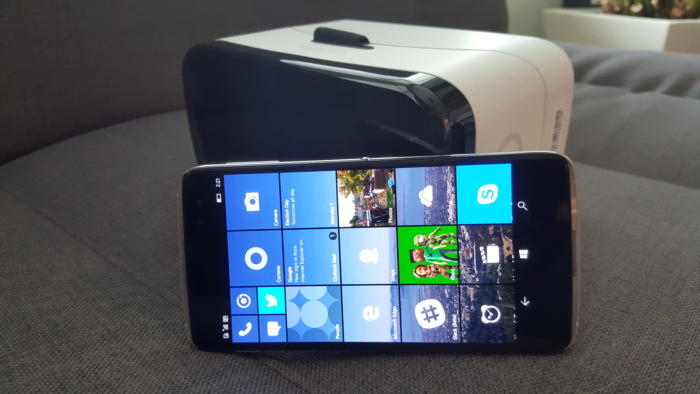 Alcatel's Idol 4S Windows phone debuts at a time when the news grows ever grimmer for this platform. Market share is below one percent, and Microsoft devices chief Terry Myerson downplayed Windows phones in a recent interview. Acer and HP have offered up corporate Windows phones, but consumer devices have largely disappeared. This is where the Idol 4S hopes to make its mark.
Alcatel's argument is a simple one: Pay $470 (a bit more than the $400 Microsoft charges for its 5.2-inch Lumia 950) and receive a larger, 5.5-inch phone. Add to that a VR headset and a few subscription freebies—a 45-day free trial of Hulu Plus, a 30-day trial of Microsoft's Groove Music, and a free copy of the Windows 10 Mobile game, Spartan Assault—and you're buying the best Windows consumer phone on the market. Not that there's many of them.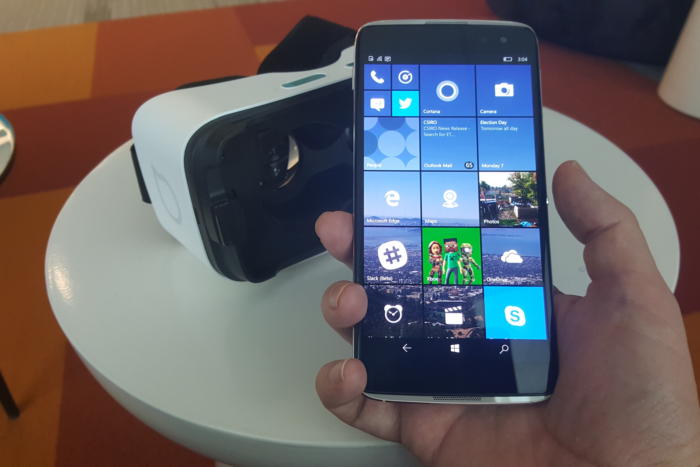 The 4S feels light in the hand, though the backing is a bit smooth for my taste.
A Windows clone of an Android phone
Although I haven't compared the two phones side by side, the Windows version of the Idol 4S on paper appears to be similar to Alcatel's existing Android version of the 4S—a surprising reincarnation of the strategy HTC employed with Windows and Android versions of the HTC One M8 in 2014.
Like the HP Elite x3 business phone, the Idol 4S is built around excellent hardware, though peripherals and additional services are what really set each phone apart. The phone itself measures 6.06 x 2.97 x 0.28 inches and weighs 0.33 pounds, a bit on the light side. The single-SIM device (sharing a slot with microSD up to 128GB) has a Qualcomm Snapdragon X12 LTE modem.
The metal-and-glass construction of the Idol 4S looks particularly elegant, with a brass metal band sandwiched between the display glass and the plastic backing. Incidentally, the band extends slightly beyond the glass, offering what appears to be a degree of protection.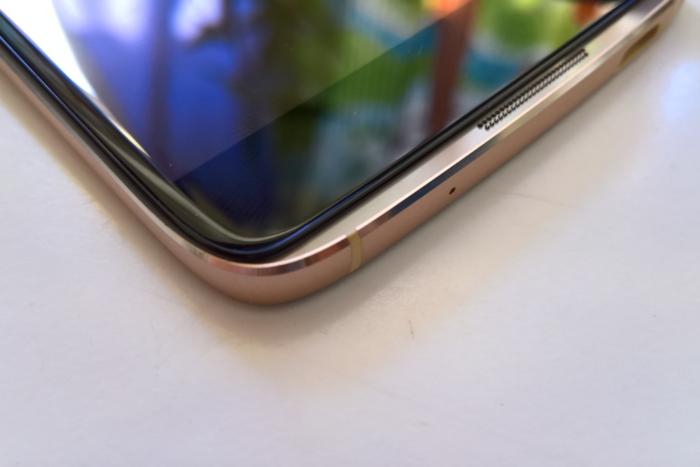 The metal edge of the Idol 4S serves as a bumper of sorts. Note the speaker grille.
The Idol 4S's 5.5-inch, AMOLED display is where you'll first discover the differences between the Windows and Android versions. The Android version's screen is 2560x1440; the Windows version's is only 1920x1080. The Android version also uses a Qualcomm octa-core Snapdragon 652 chip, while the Windows version includes the more powerful four-core Snapdragon 820. A few other specs favor the Windows phone: Available memory is 3.5GB, versus 3GB for Android, and the included storage is 64GB, double that of the Android version.