Review: 4 SaaS business-planning tools
These cloud-based tools can drop all the data for your business plan or product launch into one application and share it with your team.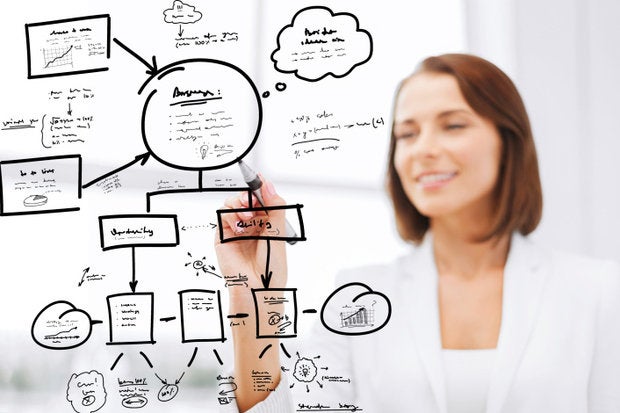 Business-planning software isn't just for startups and SMBs anymore. Many of these tools have been transformed into multitasking workhorses, with enterprise product marketing and development team leaders using them to suss out road maps and financials for individual products.
I reviewed four SaaS-based products for developing business plans from the point of view of a product marketing executive needing to wrangle all the costs of developing, launching and marketing a new product or service. I wanted a product that could establish revenue goals with trackable metrics, create reports on all financials, and allow access by multiple users within the product marketing group.
In addition, I looked at whether the product provided a means of creating a go-to-market strategy, pitches and marketing plans and whether it integrated with leading productivity tools such as Microsoft Word, Outlook and Excel. I put a check in the plus column if the tool integrated with leading enterprise accounting software such as QuickBooks and Xero and recognized multiple forms of currency, since many businesses are multinational.
I wanted a product that was intuitive and granular and that made it simple for me to wrap every aspect of a product launch into one application so that I wouldn't have to dink around setting up separate documents, such as Excel spreadsheets with ever-changing formulas, PowerPoint presentations and Word docs. And it would have to be accessible from anywhere, in the cloud.
Of the four I reviewed, I liked LivePlan and Enloop — which are comparably priced — the most for my purposes. Both led me through various processes from start to finish, whether it was helping me strategize and clarify my product marketing pitch, tackling financial data or producing a final, professional document to present to the higher-ups. LivePlan does a little more hand-holding than Enloop in the strategizing and marketing pitch area, but if you have those parts of the process down already, either in your head or in another document, then Enloop will work nicely.
And both LivePlan and Enloop publish the security measures they take to ensure that my data is protected. It's always a good idea to closely review any SaaS application Terms of Service and Privacy policies before you commit for the long term.
The Bizplan and StratPad Cloud user interfaces were harder to negotiate than LivePlan's and Enloop's were. StratPad's UI was too busy, and Bizplan's was oversimplified, causing me to hunt down subsections.
Bizplan
Bizplan is one of six SaaS products in the Startups.co platform, which helps startups get off the ground by facilitating funding, helping them find mentors and customers and providing other assistance. Yes, it's billed as being for startups, but a new product is very much like a startup, with the product manager creating a business plan to drive the new product's development, launch and critical first few years of existence.