Relay review: Maps app for iOS has more than one destination on its mind
It does something Apple Maps can't do: Map out multiple destinations for a single trip.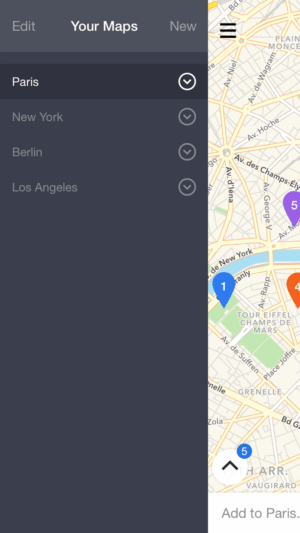 Relay can create an unlimited number of maps, but they don't automatically sync between devices—instead you'll have to share them via email.
Thankfully, Relay includes routing guidance for transit and walking as well as by car, two methods better suited for this app. Multi-destination navigation comes in handy while walking or taking a bus between sightseeing spots around town, although you'll need to keep your device out since there's no Apple Watch support.
Last but not least, there's no way to hand maps off to other navigation apps capable of handling automated turn-by-turn directions. Relay was pretty good about finding all of the destinations I searched for, but could benefit from added hooks to Foursquare or Yelp for displaying comprehensive information without leaving the app.
Bottom line
Relay makes it easy to create maps with multiple destinations, but doesn't allow you to do much with them when it's time to go.