Red Giant Shooter Suite 13 review: Post-production audio sync and much more
As the name implies, Shooter Suite 13 is intended for users who need to ingest footage shot on location and prepare it for editing.
For filmmakers, syncing audio recorded on location separately from the picture has traditionally been a chore. Camcorders, smartphones, and digital SLRs are all capable of recording sound along with the picture, but as any seasoned video maker will tell you, those microphones produce far from quality results.
It's even more difficult when shooting interview footage, weddings, or live events that requires footage spread across multiple cameras. Editors can wind up spending more time organizing content than they do actually making creative choices, a situation made worse when there's a deadline looming.
As fate would have it, a group of smart coders have managed to put their thinking caps on to engineer software that not only rises to these challenges, but is so mind-blowingly easy to use that literally anyone can use it.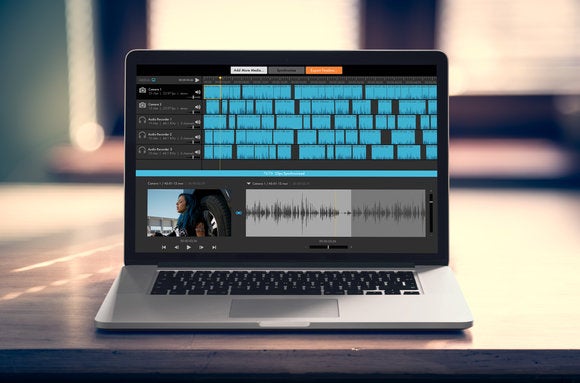 The crown jewel of Red Giant's Shooter Suite 13 is PluralEyes 4, which makes syncing footage from multiple cameras drop-dead easy.
Shooter's playground
Red Giant is a company known for innovative software designed for filmmakers in the digital age. While they offer standalone versions at higher prices, those on a budget can save big by purchasing one of several packages, which bundle applications and plug-ins into relevant themes.
As the name implies, Shooter Suite 13 ($399) is intended for users who need to ingest footage shot on location and prepare it for editing. Although previous versions offered additional features—noise reduction plug-in Denoiser II and color utility LUT Buddy, which are now exclusive to Magic Bullet Suite ($799)—the current lineup focuses on four tools.
First introduced in late 2014 and available separately for $99, Offload is a lightweight application used to copy and backup footage in the field, regardless of which camera, media type, or format it was shot with. This software effectively replaces the former BulletProof, ditching the more comprehensive but often cumbersome user interface for a more streamlined solution.
With Offload, it's a simple matter of connecting a media source, selecting where you want to copy the files to, then choosing an optional second location as the backup. Copies are compared against the original as they're being processed to guarantee an exact duplicate has been made before the media is erased and reused.
Get into sync
The simplicity of Offload spills over into PluralEyes 4, the only application in Shooter Suite 13 to get a complete overhaul, and what a wondrous change it is. I've reviewed this utility twice in the past for other publications, and the technology is nothing short of amazing. There's simply nothing else like it on the market. The software analyzes sound recorded on two or more cameras, then slides clips into rock-solid sync automatically, ready for editing.