Raspberry Pi roundup: Keys to Pi foundry changing hands; Pi in the ocean, sky
Raspberry Pi Foundation swears Avent will be good for hobbyists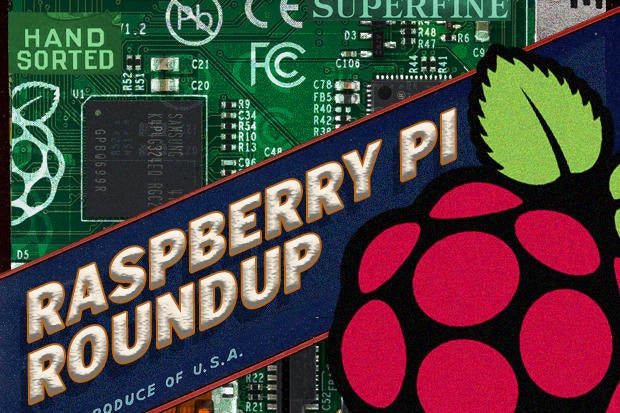 One reason the Raspberry Pi's runaway success has been a fun story to cover is that it's very non-corporate – there's relatively little branding silliness or careful PR stage management involved, and journalists like me instead get to write about an inventive little tool that is letting normal people around the world accomplish interesting and creative things.
Yet the business side does, occasionally, rear its ugly head – late last month, U.S.-based electronics vendor Avnet purchased Premier Farnell, one of two licensed manufacturers of the Raspberry Pi, for about $900 million.
Avnet, which outbid the Swiss company Daetwyler Holding AG for the privilege of owning U.K.-based Premier Farnell, is the latest overseas company to take advantage of the relatively weak British pound in the wake of the Brexit vote, according to the Wall Street Journal.
Mergers and acquisitions can make some people nervous, certainly, but the Raspberry Pi Foundation was bullish on the news when contacted by Network World. Liz Upton, communications director for the foundation, said that the deal should "mean good things for hobbyists."
"[I]n particular, Avnet have distribution networks in places where neither of our partners currently operate," Upton said via email. (The other partner is RS Components, also based in the U.K.)
Dolphin-drone device
Do you want a sleek, agile dolphin-drone device that glides through the water with the greatest of ease and is powered by a Raspberry Pi? I think you do:
Trident is the second underwater drone made by OpenROV, the first being an eponymous device released in 2012. It's powered by a Raspberry Pi 3, annihilated its $50,000 Kickstarter goal to the tune of more than $815,000, and will set you back $1,200 if you pre-order it.
Seriously, just look at this thing – it's like the offspring of an Xbox and a mini submarine. Very cool.
You'd rather a surface vessel?
Or if surface vessels are more your thing, a gentleman by the name of Ufuk Arslan has taped his Raspberry Pi to Amazon's Alexa to create a voice-control module for his sailboat. According to the Raspberry Pi Foundation's blog, he got the idea because he kept forgetting to turn the boat's lights off at night, which drains the batteries.
Now, the system can do things like move the anchor chain, in addition to controlling the lights. With a bit of expansion, I'm betting this becomes able to control some of the complicated winches and maybe even steer the boat. Heck, connect it to a proper GPS and it could do the navigation for you! (Although there's probably some kind of safety rule about letting computers drive boats.)